Moldova president 'outraged' at decision to expel Russian diplomats, calls it 'provocation'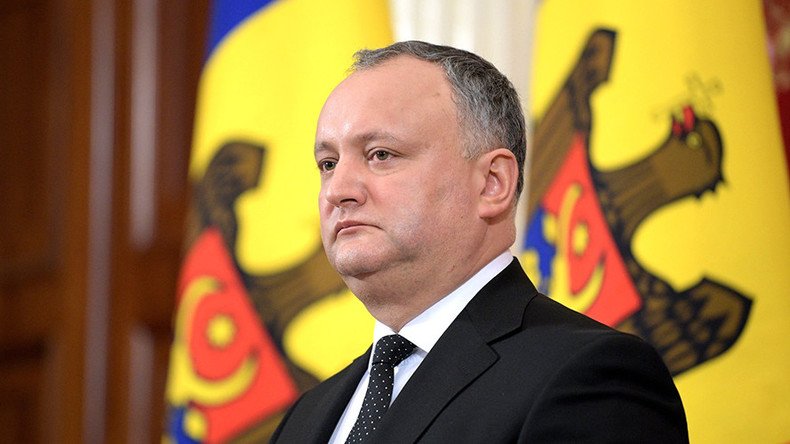 Moldovan President Igor Dodon has expressed outrage following the Moldovan Foreign Ministry's decision to expel five Russian diplomats. The president called it a "direct provocation."
"I want to say that I am deeply embarrassed by this unfriendly step [taken] by the Moldovan diplomatic service and [I] condemn it in the strongest possible terms," Dodon wrote in a Facebook post.
The leader also called the decision an "outrageous" move against Moldova's "strategic partner," Russia.
The Moldovan leader went on to say that advocates of closer ties with the EU were apparently "so incensed by the success the president managed to achieve in the recent months that they decided to make a direct provocation," which could result in a "serious deterioration" of bilateral relations with Russia.
Dodon also said that this "provocation" was likely orchestrated by the West, which is concerned by Chisinau and Moscow finally managing to develop a "constructive and effective dialogue."
The president's statement came as the Moldovan Foreign Ministry sent the Russian embassy in Chisinau a note informing it that five Russian diplomats must leave the country within 72 hours.
Moscow has confirmed receiving the note.
"Today, the Russian embassy in Chisinau received a note from the Moldovan Foreign Ministry declaring several Russian diplomats persona non grata," Russian Foreign Ministry spokeswoman Maria Zakharova said.
Zakharova called the situation "paradoxical but also indicative," adding that it has nothing to do with the work of the Russian diplomats but rather reflects Moldova's inner political struggle.
You can share this story on social media: