Offices of Russian IT giant Yandex searched in Ukraine amid 'treason' investigation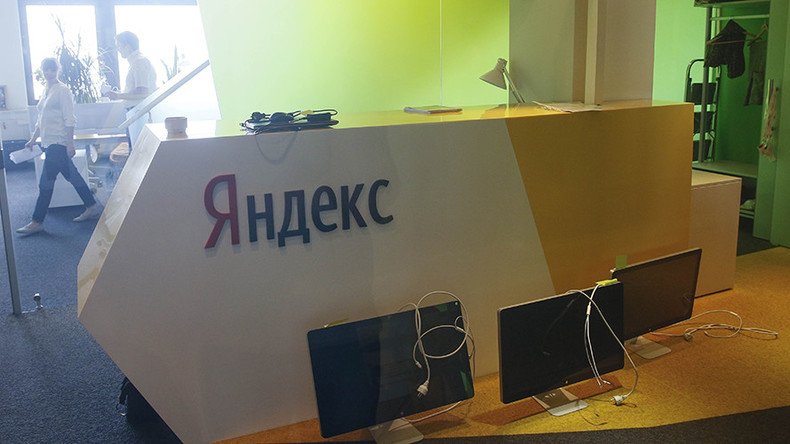 The Ukrainian Security Service (SBU) has searched the offices of Russian IT company Yandex in Kiev and Odessa, the company's press service and the SBU confirmed. Yandex, which was banned in Ukraine earlier in May, was searched amid a "treason" investigation.
"Representatives of the Ukrainian Security Service are currently in our offices in Kiev and Odessa. We don't have any information on the reasons for the SBU's actions," Asya Melkumova, head of Yandex's press service, told RT in a written statement.
According to Melkumova, the company's lawyers are already on their way to both Yandex offices.
READ MORE: Ukraine bans most popular social networks because they are Russian-owned
She stressed that the company is open to cooperation with law enforcement.
"We are ready to provide [Ukrainian] authorities with the necessary information," the statement added.
SBU spokeswoman Olena Gitlyanska confirmed the respective searches in a statement on Facebook.
The Yandex offices are under investigation for "treason under Article 111 of Ukraine's Criminal Code."
Apart from the search engine Yandex, earlier in May, Ukrainian authorities banned the Russian social networks VKontakte (VK.com) and Odnoklassniki (OK.ru), which had wide popularity in Ukraine.
Known as 'the Russian Google,' Yandex was also widely used in Ukraine and has a large share of visitors in other former Soviet states.
Yandex has over 11 million monthly users in Ukraine, where it has operated since 2005, according to the company website.
In the statement on Monday, citing the press release from May 16, when sanctions were introduced against Yandex, the company highlighted that it has always abided by Ukrainian law.
"We consider Ukraine an important part of our work and we regret that the sanctions nullify all the long-term efforts of our team. Ukrainian users are the main victims of these sanctions," the company said in the statement at the time.
You can share this story on social media: