Paris mayor calls for ban of black feminist festival 'prohibited to white people'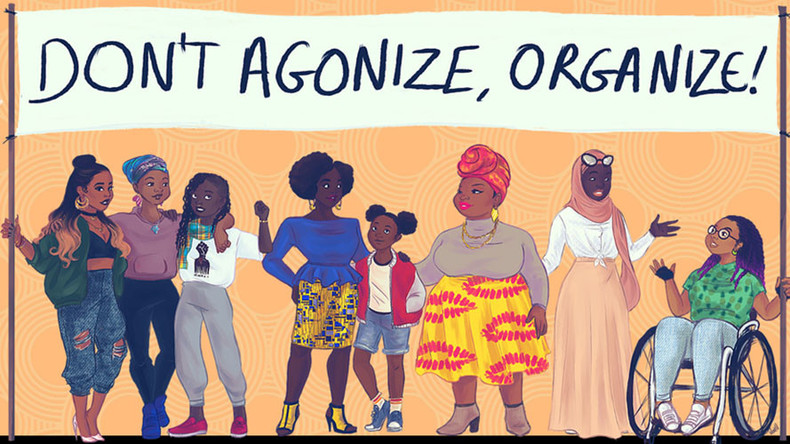 Paris Mayor Anne Hidalgo called for a black feminist festival to be banned, saying that the event "is prohibited to white people." The "militant Afro-feminist fest" is planning to host four-fifths of its venues for black people only.
Nyansapo Fest is scheduled to take place at La Générale Nord-Est cultural center in Paris July 28-30. The "militant Afro-feminist event" is "rooted in black feminism, activism, and on a European scale," its organizers said.
Activities are set to take place in several locations, but around 80 percent of the total area will be reserved for black women, the organizers said.
The second, "non-mixed" area is arranged "for black people" regardless of gender, while the third space will be "open to all races and genders."
In the English version of the event description, the organizers dropped the word "non-mixed."
On Saturday and Sunday, Paris Mayor Anne Hidalgo took to Twitter, saying that she strongly condemns the organization "of this event, which is 'prohibited to white people.'"
"I am asking for this festival to be banned," Hidalgo wrote, adding that she reserves the right "to prosecute the organizers for discrimination."
The Paris police Prefecture said that they had not been advised about the event.
Police "would ensure the rigorous compliance of the laws, values, and principles of the republic," Michel Delpuech, police prefect, said in a statement.
Many anti-racism groups have condemned the event. According to SOS Racisme, the festival is "a provocation."
The event is "a mistake, even an abomination, because it wallows in ethnic separation, whereas anti-racism is a movement which seeks to go beyond race," the group said.
The International League against Racism and Anti-Semitism (LICRA) said that Rosa Parks, a US activist in the Civil Rights Movement of the 20th century, "would be turning in her grave."
La Generale center, which will host the event, and MWASI group, one of the festival organizers, said on Sunday they were the "target of a disinformation campaign and of 'fake news' orchestrated by the far right."
"We are saddened to see certain antiracist associations letting themselves be manipulated like this," a statement from La Generale's website said, adding that the venue has always been "a place of feminist and anti-racist debates, not a place of ideologies."
Many social media users also called the event racist, saying that they support the proposed ban of the festival, which some referred to as "a gang of racists" and "hypocrites" on Facebook. "Exclusive afro-feminism party, but not for white people. We should stop this!"