Australia to bolster NATO mission in Afghanistan with 30 additional 'non-combat' troops
Australia has agreed to draft 30 more troops for the NATO mission in Afghanistan after the military bloc asked its non-member ally to send an additional contingent to train and assist the Afghan army.
"These additional ADF members will allow Australia to commit additional advisers to further develop the long-term capabilities of the Afghan security forces as part of our current train assist mission. Their role will be to continue in the train advise and assist roles," Australia's Minister of Defence Minister Marise Payne announced.
Washington approached Canberra last month with a request for more troops from the Australian Defence Force (ADF) to reinforce the NATO mission in Afghanistan.
Currently, 270 members from the Royal Australian Navy, the Australian Army, the Royal Australian Air Force and civilian contractors are deployed in Afghanistan as part of Operation HIGHROAD which falls under NATO's train, advise and assist mission, Resolute Support.
Read more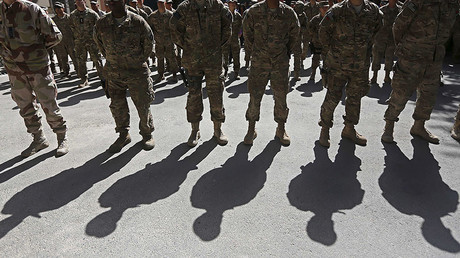 "Given the centrality of Afghanistan and the global fight against terrorism, and enhanced contribution to the support mission is both timely and appropriate," Payne added during the Senate estimates hearing in Canberra.
With the latest announcement, the total number of Australian defense personnel working under NATO command in the Central Asian country will be brought to 300. The government is still to confirm where the troops will be deployed in the upcoming weeks.
"The request we received here wasn't for combat troops on the ground," Chief of the Defence Force, Air Chief Marshal Mark Binskin told the hearing. "The request was in areas that we provide very good capability, which is growing the Afghan national defense and security forces."
Forty-two Australian soldiers have been died in Afghanistan since the country joined the US coalition in 2001. The ADF's commitment to Afghanistan is due to expire in 2018, unless renewed by the government.