Ruben Ostlund's 'The Square' awarded Palme d'Or at 2017 Cannes Film Festival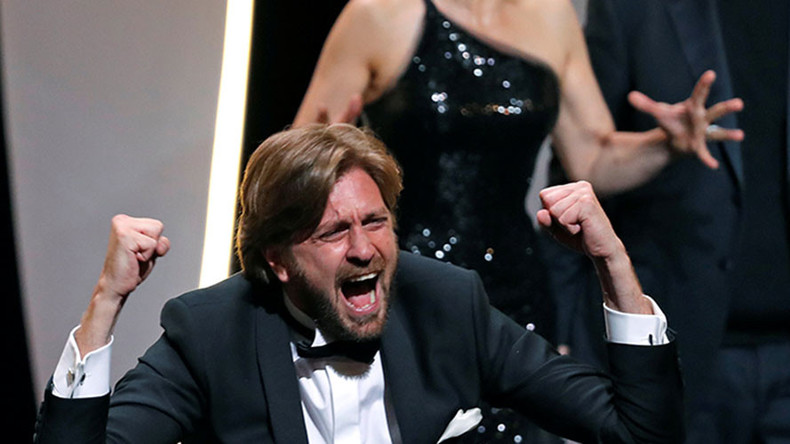 'The Square', directed by Ruben Ostlund, has landed the prestigious Palme d'Or at the Cannes Film Festival.
The 43 year-old Swedish director secured the most significant award of his career to date.
"Oh my god! OK," he exclaimed after he ascended the stage to collect the prestigious prize.
'The Square' is set in Stockholm, and focuses on the chief curator of a contemporary museum, a well heeled Christian who seeks revenge after his wallet and phone are stolen.
Some critics have described Ostlund's satire as "hilarious," however, it is still seen as a surprise selection.
'BPM (Beats Per Minute),' which was widely tipped for the Palme, was awarded the Grand Prix while Russian director Andrey Zvyagintsev had to be content with a jury prize for 'Loveless'.
Other winners included Sofia Coppola, who won best director for 'The Beguiled'. Joaquin Phoenix was named best actor for 'You Were Never Really Here' and Diane Kruger was awarded best actress for her role in the German language movie, 'In the Fade.'
After the ceremony the Jury press conference was notable for comments from American actor Will Smith who, referring to the lack of minority voices, said "a couple of black folks won't hurt things next year".