Charles de Gaulle gravestone vandalized in 'despicable' attack (PHOTO)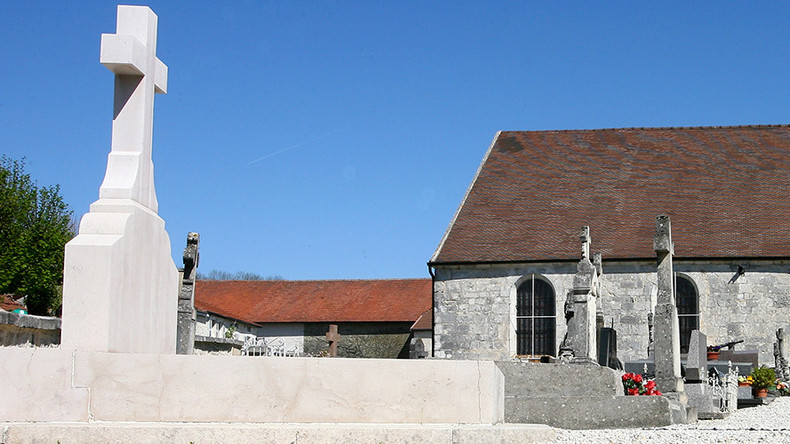 The resting place of former French President and World War II veteran Charles de Gaulle has been vandalized, according to reports.
De Gaulle, a Legion of Honor recipient, is buried alongside his wife Yvonne and daughter Anne in Colombey-les-Deux-Eglises, near Troyes in the east of the country.
READ MORE: Macron snubs Trump for Merkel & another arm wrestle follows (VIDEO)
His burial place was damaged Saturday, France 24 reports, when a man toppled a stone cross over the grave. The 1.5-meter (5ft) fixture was reportedly kicked off the gravestone and broke after hitting the ground. Pictures taken after the incident show the site without its prominent cross.
No arrests have been made, according to Radio France Internationale.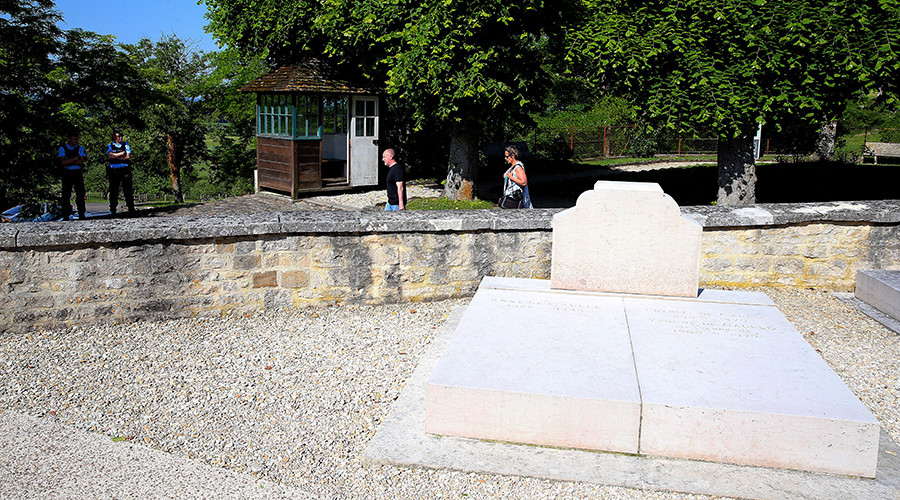 Front National politician Marine Le Pen described the incident as "despicable".
"Vandalizing the tomb of General de Gaulle is an act eminently reprehensible and totally despicable," Le Pen tweeted.
Vandaliser la tombe du Général de Gaulle est un acte éminemment condamnable et totalement méprisable. MLP

— Marine Le Pen (@MLP_officiel) May 28, 2017
France's Minister of Action and Public Accounts, Gérald Darmanin, also hit out at the unidentified vandal.
"Shame on those who have profaned the tomb of General de Gaulle. My patriot heart is wounded," wrote Darmanin on Twitter.
Honte à ceux qui ont profané la tombe du général de Gaulle. Mon cœur de patriote est blessé.

— Gérald DARMANIN (@GDarmanin) May 27, 2017
After the invasion and occupation of France by Nazi German forces, de Gaulle lead the French resistance while in exile between 1940-44.
He became the president of France in 1958 and was the target of a number of assassination attempts until his resignation in 1969. He died a year later aged 79.