Russian bank sues BuzzFeed over controversial Trump-Russia dossier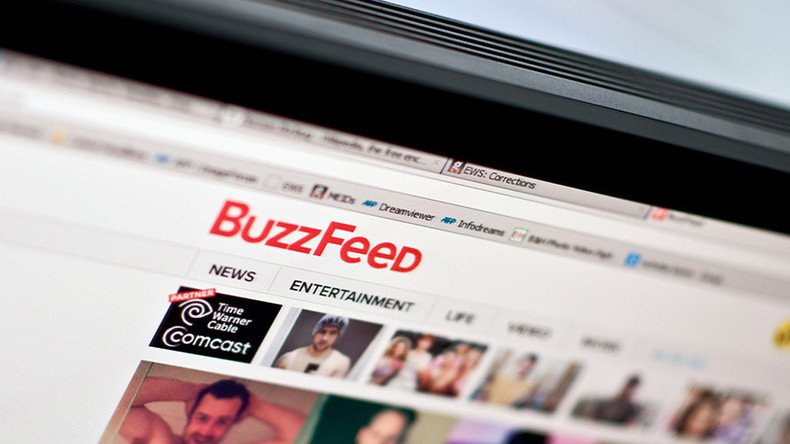 The owners of Russian Alfa Bank have filed a defamation lawsuit against BuzzFeed for its publication of a controversial dossier on US President Donald Trump's alleged ties to Russia. BuzzFeed called the lawsuit an attempt to bully and intimidate.
The infamous Donald Trump-Russia dossier was compiled by former British MI6 intelligence officer Christopher Steele, and contained a collection of unverified allegations of Trump's misconduct and ties with Russia, including the claim that the Russian government had indecent footage featuring Trump.
Alfa Bank's parent company Alfa Group – misspelled as Alpha Group – was mentioned in the 35-page document as involved in illicit money transfers and profiting from close ties with Russian President Vladimir Putin. BuzzFeed published the entire dossier on January 10, shortly after CNN made public the existence of the controversial document.
Alfa bank co-owners Mikhail Fridman, Petr Aven, and German Khan, who were named in the dossier, believe that the BuzzFeed publication was damaging to their reputation. On Friday, they filed a defamation lawsuit against the publisher and individuals involved in the publication – editor-in-chief Ben Smith, reporter Ken Bensinger, and editors Miriam Elder and Mark Schoofs – in the state court in Manhattan, seeking unspecified damages.
The complaint cited by Politico says that BuzzFeed admitted that many of the harmful statements in the dossier were unverified and potentially unverifiable, but decided to publish an unredacted version of the document without contacting Alfa Group first.
"The Article clearly states that the allegations contained in the Dossier were unverified and that the Dossier itself contained errors, including the repeated misspelling of Alfa's name, and could not be verified despite substantial efforts," said Alan Lewis and John Walsh of Carter Ledyard and Milburn, the law firm for the bank owner.
"The false and defamatory statements published by Defendants of and concerning the Plaintiffs and Alfa, and the implications of those defamatory statements, were made with knowledge of their falsity or with reckless disregard of whether they were true or false."
Responding to the lawsuit, BuzzFeed defended its January publication.
"Given that the allegations contained in the dossier were presented to successive presidents and remain under active investigation by intelligence agencies and Congress, there is little doubt that their publication was and continues to be in the public interest," BuzzFeed spokesman Matt Mittenthal said in a statement. "That makes it all the more important that this shameless attempt to bully and intimidate BuzzFeed News not have a chilling effect on other journalists who continue to report this important story."
In February, BuzzFeed was sued by Russian tech expert Aleksey Gubarev over claims made against him in the same dossier. The website has since apologized and redacted the information. BuzzFeed recently lost a bid to move the case from a federal court in Miami to one in New York. Another lawsuit was filed by Gubarev in London, UK.
You can share this story on social media: