Measles outbreak: German kindergartens ordered to report parents who refuse vaccination advice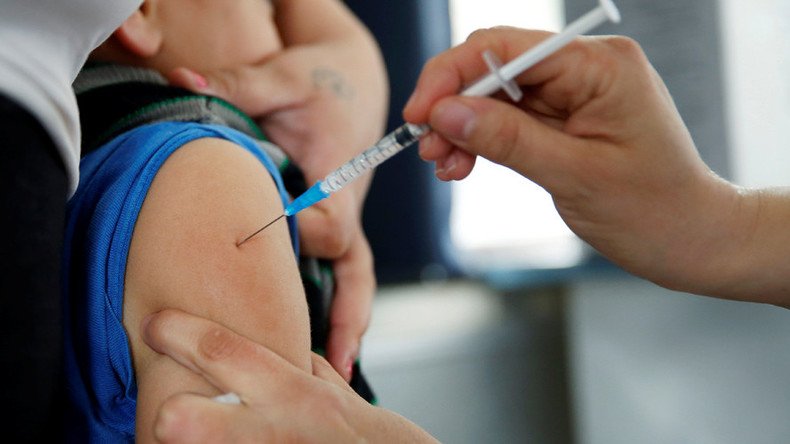 German kindergartens must notify health authorities about parents who fail to prove they have been counselled on child vaccination, the Health Ministry says, ahead of a law set to be passed next week. The move comes amid a measles outbreak in Europe.
Parents not complying will face fines of up to €2,500 (US$2,800). The authorities can already fine parents who allow children to skip vaccination, which is mandatory for attending kindergartens. However, it was previously up to nurseries to decide whether to report such parents.
Health Minister Hermann Grohe said it was necessary to tighten the regulations due to a measles outbreak in Germany and across Europe. "Nobody can be indifferent to the fact that people are still dying of measles," he told Bild newspaper.
Dass noch immer Menschen an Masern sterben, kann niemanden kalt lassen. Deshalb verschärfen wir jetzt die Regelungen zum Impfschutz. https://t.co/F2zhFqzyWN

— Hermann Gröhe (@groehe) 26 мая 2017 г.
The German parliament is expected to adopt the bill on June 1.
As of April 16, Germany has reported a total of 504 measles cases since the beginning of the year, according to the latest figures by the European Center for Disease Prevention and Control (ECDC). This is compared to just 33 cases within the same period last year, with 326 cases for the whole of 2016.
This week a 37-year-old mother of three died of measles in North Rhine-Westphalia.
READ MORE: Italian govt makes vaccinations mandatory for schoolchildren amid measles outbreak
Against the backdrop of the measles epidemic, Italian government last week obliged parents to immunize their children to be eligible to attend state-run schools. Children aged up to six will now receive 12 compulsory vaccinations against infectious diseases, including measles and meningitis.
You can share this story on social media: