Dutch lawmakers say no to police officers wearing headscarves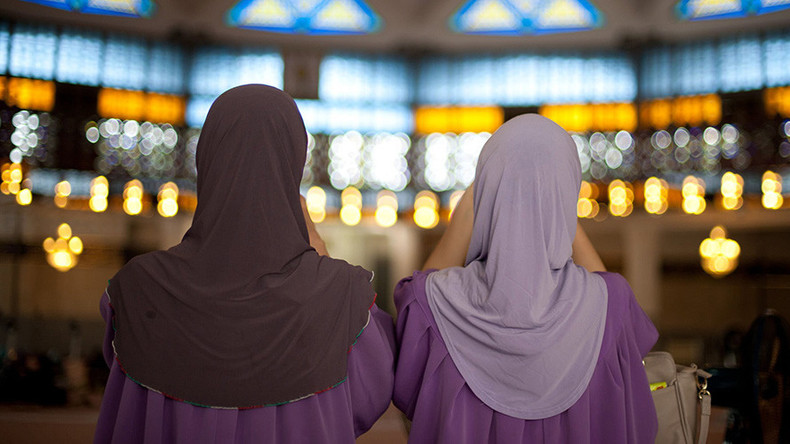 Six Dutch political parties are against a proposal by Amsterdam's key police official to discuss allowing female Muslim police forces to wear headscarves, according to Dutch media.
The official, Commissioner Pieter-Jaap Aalbersberg, told the daily tabloid Algemeen Dagblad on Thursday that "Amsterdam's population is changing in terms of its [ethnical] make-up" and suggested that the issue should be debated.
Also, he urged boosting multiculturalism among Amsterdam's police, underlining that some 52 percent of Amsterdam's locals are of a non-Dutch background. However, he proceeded, this diversity isn't reflected in the police forces, with just 18 percent of the agents having non-Dutch roots.
Aalbersberg's proposal also included letting police officers wear religious symbols such as crosses and Jewish yarmulkes.
On the Algemeen Dagblad's website, there is a poll related to the question, and the opinions are divided, with 48 percent of readers saying that wearing a headscarf should be allowed, while 51 percent are against it.
At least six key political parties, including the Liberal VVD party, the one that won the majority in the parliament, have voiced their opposition to the step, according to Dutch newspaper De Telegraaf.
"Symbols of faith can't be combined with the police uniform. A uniform should express neutrality and uniformity," outgoing Safety and Justice Minister Stef Blok told the paper.
"We are in favor of a drive towards more diversity, but letting wear headscarves is not the right way to do it. It's not true that heaps of women rule out a career in the police just because they're not allowed to wear headscarves," said VVD parliamentarian Ockje Tellegen, as cited by AFP.
Back in 2011, Dutch police okayed a code of conduct that banned the forces from wearing any religious symbols "as it does not fit in with the neutrality of the police."
"Someone who invents [things like this] should work with the Moroccan Association. Police with headscarves are sharia police. The police must be neutral," the leader of PVV, Party for Freedom, far-right politician Geert Wilders, told De Telegraaf.
Socialist Party members spoke out against the headscarves, too, with parliamentarian Van Raak saying, "Fortunately we have religious freedom in this country which also applies to the police. But officers also wear a uniform. Amsterdam can never decide to do things on its own, this applies uniformly to the entire National Police."
You can share this story on social media: