Public Muslim prayer in Munich scrapped amid fears of 'right-wing violence'
Published time: 19 May, 2017 20:06
Edited time: 27 Feb, 2018 13:14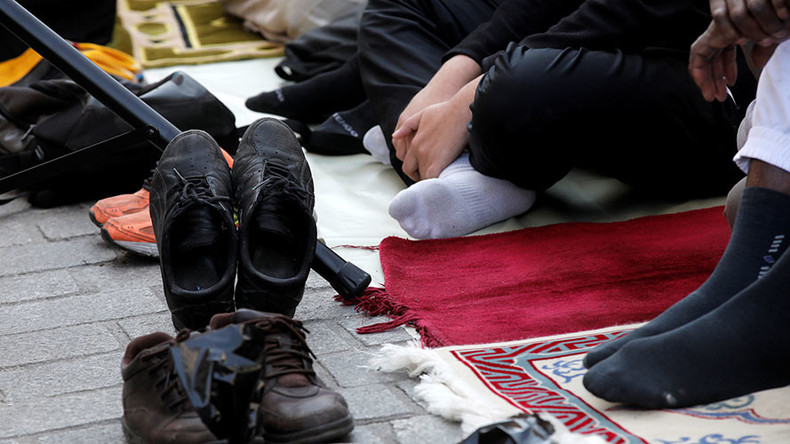 A rally and Friday prayer in Munich to raise awareness about the lack of mosques in the city center was canceled hours before the start "for security reasons" as far-right groups allegedly promised to show up at the event.
The abrupt cancellation was announced by rally organizer Massi Popal in a Facebook post, who cited "security reasons" as possible far-right violence might pose a threat to "the life and limb of the praying Muslims" and others who decided to attend.
Popal did not pin the blame on any far-right group in particular.
"A few hours ago, it became clear that alongside the hundreds of people who will participate, and the broad support from Muslims, Munich residents and the media, right-wing groups have also been called to action," Popal wrote. Some 200 people were expected to participate in the event, according to German media.
While the Facebook post dates back to April 12, the event was expected to be held this Friday, according to local media. Instead of a public rally in the central Marienplatz square, Popal announced a prayer in a "worthy and safe" place, provided by a local church.
Neither police nor local authorities had any information about the alleged counter-protest to be staged by the "far-right groups," according to Die Welt, citing the local authorities and police.
Earlier this week, the last temporary praying site (run by the Munich Forum for Islam) in the city center closed as it could not cope any longer with the growing numbers of people desiring to pray in it, the newspaper said.
While the prayer hall was capable to accommodate 120 people, some 400 Muslims had gathered in front of the building. The situation resulted in scores of worshipers being forced to pray outside in a parking lot, Die Welt reported, citing eyewitnesses.
Several mosques were closed in central Munich earlier, worsening the situation with a lack of space to pray.