N Korea urges US to 'roll back hostile policy' to make dialogue possible
Published time: 19 May, 2017 17:56
Edited time: 20 May, 2017 13:11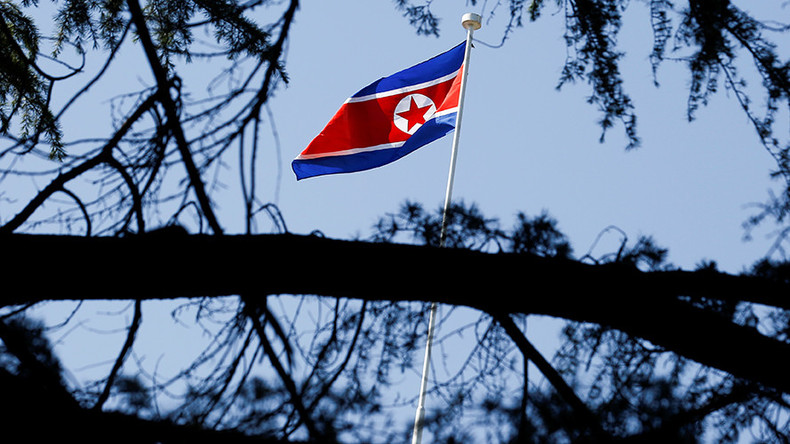 US should "roll back" its hostile policy against North Korea before any dialogue between the two countries can be launched, North Korea's deputy UN envoy said.
"As everybody knows, the Americans have gestured [toward] dialogue," Deputy UN Ambassador Kim In Ryong told reporters Friday, as cited by Reuters. "But what is important is not words, but actions."
Any dialogue between the two countries, however, would be impossible unless the US ceased its "hostile policy," the envoy said.
"The rolling back of the hostile policy towards DPRK is the prerequisite for solving all the problems in the Korean Peninsula," he said. "Therefore, the urgent issue to be settled on the Korean Peninsula is to put a definite end to the US hostile policy towards DPRK, the root cause of all problems."
The ambassador praised the latest successful North Korean missile launch, stating that the country would not give in to US pressure.
"The US should mind that the DPRK nuclear strike capability will be strengthened and developed at a rapidly high speed as long as the US insists on its anti-DPRK policy, nasty nuclear threats and blackmail, sanctions and pressure," the envoy said, as cited by AP.
The missile launch was unanimously condemned by the UN Security Council as a violation in defiance of UN sanctions. The UNSC vowed to take new measures against North Korea, which might include additional sanctions.
US Defense Secretary Jim Mattis said at a press conference on Friday that the US was engaged in diplomatic efforts to counter Pyongyang.
"If this goes to a military solution, it's going to be tragic on an unbelievable scale," Mattis said. "So our effort is to work with the UN, work with China, work with Japan, work with South Korea to try to find a way out of this situation."
North Korea has said it carried out a successful test of a new ballistic missile on May 14. It said that the rocket was capable of carrying "powerful heavyweight nuclear warheads."
US Ambassador to the UN Nikki Haley, in the aftermath of the test, said that it was prompted by Kim Jong-un's "paranoia" and described North Korea as "a true threat to every country in the world." She urged other countries to sever ties with Pyongyang.
"You either support North Korea, or you support us," Haley said. "You have to choose, you have to pick a side."