Riot police vehicle knocks over wheelchair user in Rio de Janeiro (VIDEO)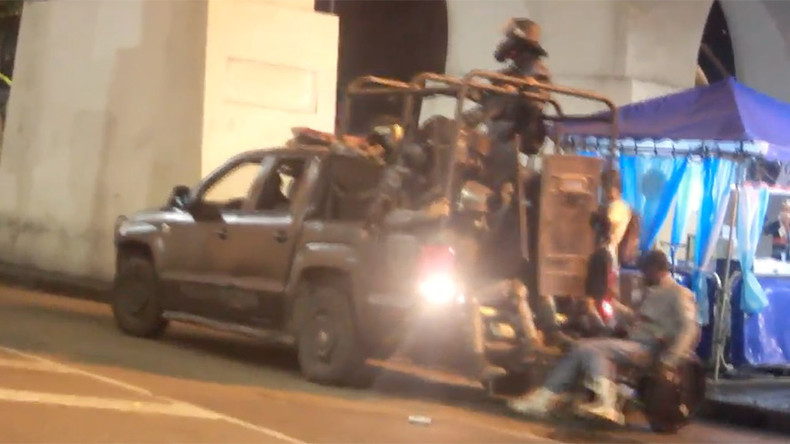 Anti-government protests ripped through downtown Rio de Janeiro following President Temer's refusal to step down amid an ongoing corruption crisis which has plagued the country for years.
"This government has no political condition, as well as moral condition. It has no legitimacy to continue... It is necessary that Brazil find a way through direct election," protester Thiago Pereira told RT's Ruptly news agency on Thursday.
A small group of protesters threw projectiles including stones, bottles and fireworks at police. Authorities responded by firing tear gas canisters at the offending groups.
Amid the chaos, a wheelchair user was knocked over by a riot police vehicle.
The incident appears to have taken place at the Carioca Aqueduct in downtown Rio on Thursday night, as corroborated by Google Earth.
While police did help the man back up, the public relations damage had already been done.
This incident comes at a time when confidence in both the government and the police has hit rock bottom, following leaked recordings which purportedly contain President Temer and several high-ranking officials discussing various bribery plots.
"We are protesting against all the law reforms. It is not enough to overthrow the current representative of capital," said protester Maria de Souza.
READ MORE: Impeachment protests: Clashes in Brazil, hundreds descend on President Temer's HQ (VIDEOS)