Germany and Italy want to take control of Libya-Niger border to stem flow of migrants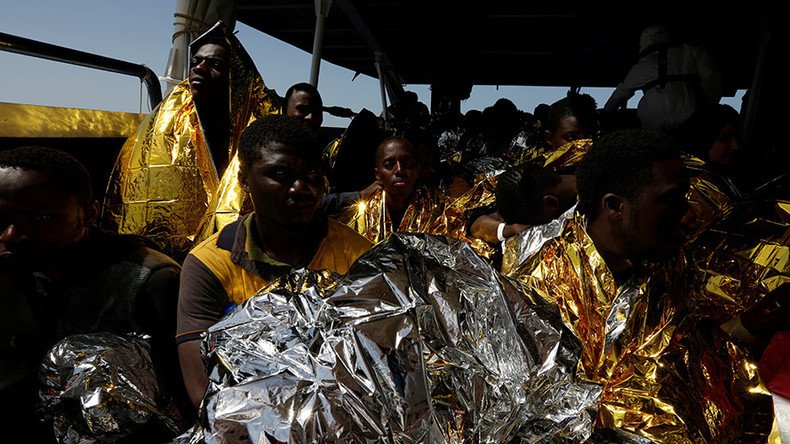 The interior ministers of Germany and Italy have written to Brussels urging the creation of an "EU Mission" at the border between Libya and Niger "as soon as possible," after over 40,000 people traveled through the North African country into Europe this year.
"The first months of this year have shown that our efforts up to this point have been insufficient. We must prevent hundreds of thousands of people who are in the hands of smugglers from risking their lives in Libya and the Mediterranean,"said a letter penned by ministers Thomas de Maiziere and Marco Minniti, dated May 11, but reported by news agencies citing Italian officials on Sunday.
The letter reportedly states that by the middle of last month, some 42,500 newcomers had been registered in Italy, a figure 40 percent higher than last year. Ninety-seven percent said they had come through Libya.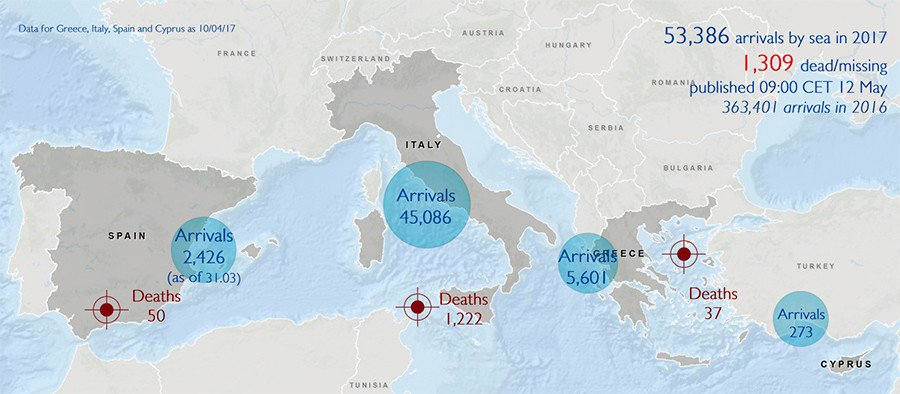 Meanwhile, according to conservative estimates, more than 1,200 have died trying to cross the seas, with another seven added to that total after Italian coastguards rescued nearly 500 people en route to Europe Saturday.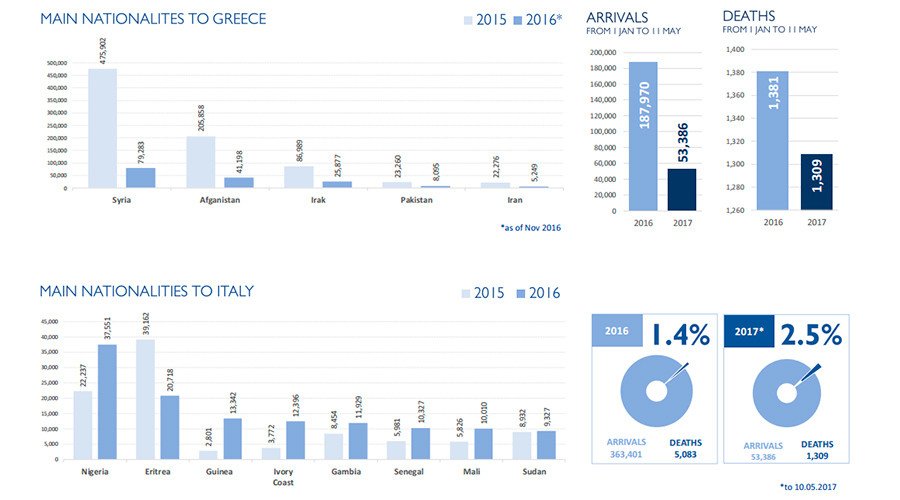 Libya's inland borders stretch over 4,300 km but the main gateway is the Niger town of Seguedine, through which over 300,000 people passed last year, according to the International Organization for Migration (IOM).
The Libyan side of the border is under the nominal control of the Tobruk-based House of Representatives, one of several factions that have vied for control over the remnants of the country in the aftermath of the toppling and assassination of Muammar Gaddafi in the NATO-led campaign in 2011.
The UN-backed government, which controls the north-east of the country, said it was open to the possibility of creating a new militia to patrol the southern border. But the authorities there say it does not have the capacity of doing so, and has openly admitted that it would need help from other countries.
"If we don't resolve southern Libya's problems, we will not resolve the migrant issue," Abdulsalam Kajman, Vice President of the Tripoli government, told Italy's Corriere della Sera newspaper on Sunday. "The difficult economic situation in that region pushes lots of young people to work for the traffickers."
The EU has already pledged hundreds of millions of dollars in aid to Niger, and has opened five migrant centers in a bid to prevent or discourage migrants from crossing into Libya. The IOM says that the measures appear to have – at least temporarily – disrupted the flows. It warned, however, that this will not necessarily result in any short-term decreases in European arrivals, as there are already hundreds of thousands of migrants in Libya, waiting for their turn to cross the Mediterranean.
You can share this story on social media: