Protest against massive redevelopment project held in Moscow (PHOTOS, VIDEO)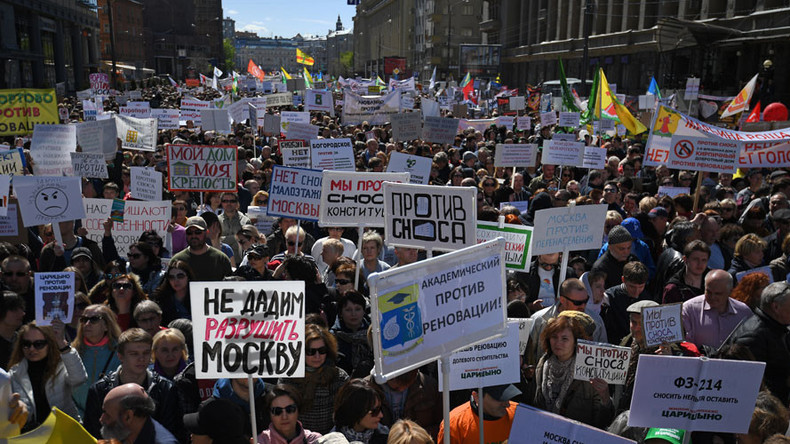 Critics of a proposed program to replace old housing in Russia's capital have held a protest rally on Sunday. They believe the massive plan is prone to abuse by authorities and has other major flaws.
The rally in central Moscow prompted traffic closures along Prospekt Akademika Sakharova, where the event is being held. Moscow police estimated the turnout for the protest at about 8,000.
The protesters object to a draft law being considered in the Russian parliament that would give Moscow authorities extra leeway in selecting the buildings to be torn down and offering residents new housing.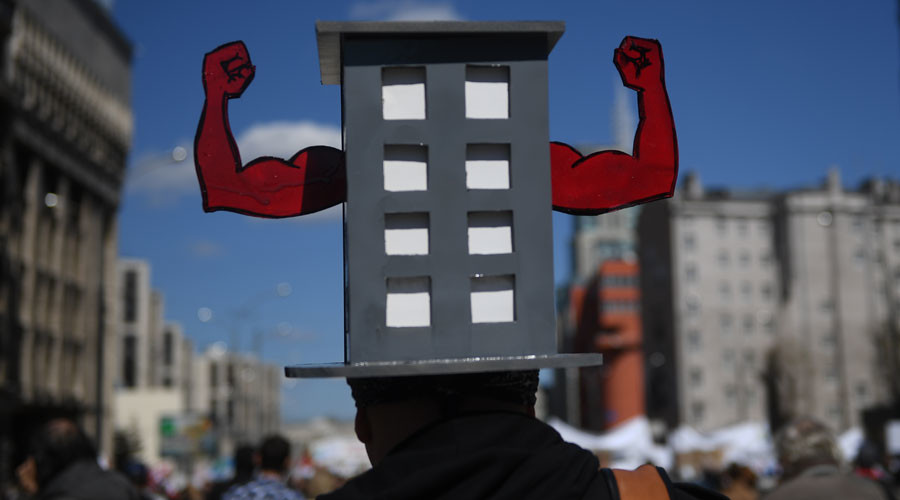 The ambitious renovation project seeks to raze some 4,500 buildings that were constructed between the 1950s and 1980s as a quick-and-cheap answer to the Soviet Union's need for housing and replace them with modern apartment blocks. The idea is to offer better living conditions to people whose homes are currently in a state of disrepair, while using the capital's costly land more efficiently.
There are various concerns about the redevelopment, however. Some residents fear being forced to change neighborhoods, while others are wary of losing property value or simply don't see the need for changing their apartments. History enthusiasts also warn that buildings with historic value may be razed under the program.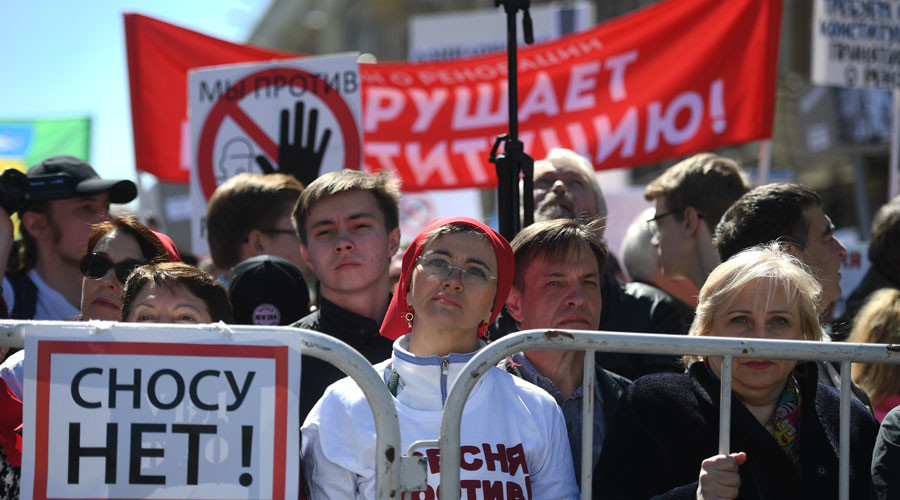 Some critics of the mayor's office say the program is motivated by the interests of developers rather than the residents of old buildings.
Amid the public outcry, senior Russian officials, including Moscow Mayor Sergey Sobyanin, have pledged to amend the draft law to address legitimate concerns.
Following the rally, Sobyanin promised that the city's authorities will take all of the residents' concerns and demands seriously. "We will give serious consideration to all meaningful statements made during the rallies linked to the redevelopment program, including those made by the opponents of the [project]," he said, as cited by RIA Novosti news agency.
He added that, in working on the project, the authorities would "take into account the opinions of Moscow residents to the fullest."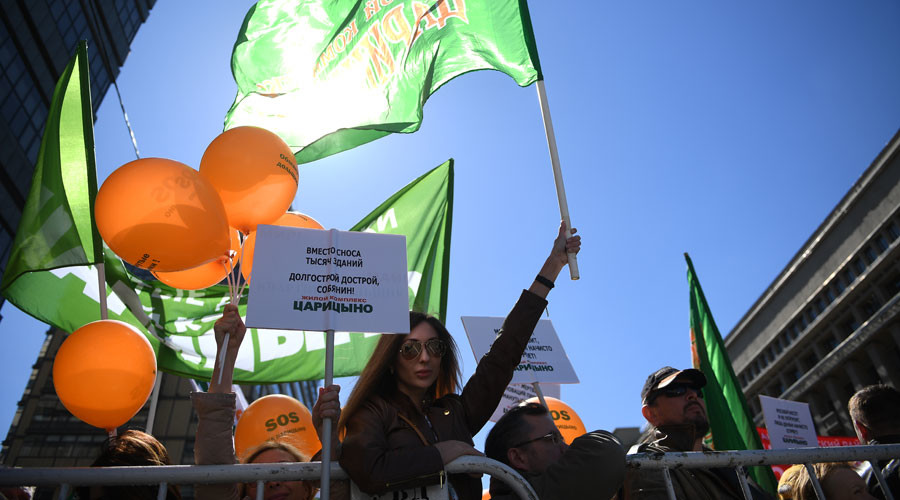 Earlier, Russian President Vladimir Putin also demanded that Moscow's government proceed with the project in accordance with the law.
"I hope everything will be corrected according to the requests of the citizens. I will reiterate: nothing should be done here through force, and everything must comply with the law," Russian President Vladimir Putin said last week after the issue made headlines.
The controversial legislation is expected to go through a second reading in July.