Explosion hits central Rome, timer-equipped device planted by 'competent' person (PHOTOS)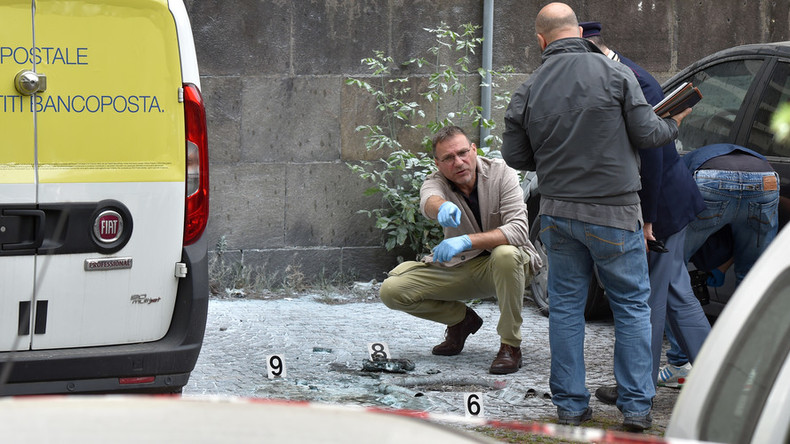 An explosion occurred in the center of Rome on Friday, damaging at least one car, though no one was hurt in the blast, local police said. The improvised explosive device was assembled by a "competent" individual, according to initial findings.
"The situation is under control now and no one was hurt," a law enforcement official told Rai News TV.
The blast occurred in Marmorata Street near a post office, according to La Repubblica. Initial reports stated that the blast happened in the vicinity of Rome's UN building, which is in the same area.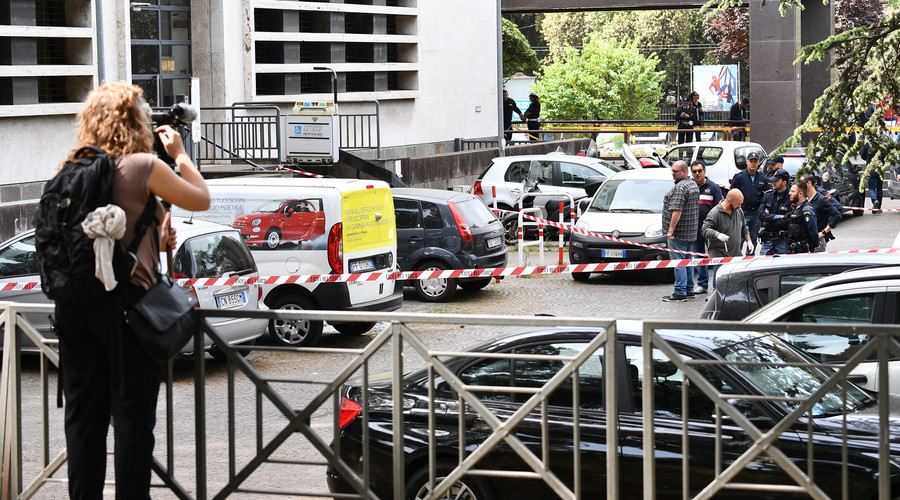 There was a single device which went off twice, causing reports of a twin blast, police believe, as the explosion of the device triggered a container of flammable fluid to explode.
"It was not a remote-controlled device, it had a timer. The device was assembled not by an amateur, but by a competent person or persons," police official Massimo Improta told reporters.
The explosion has caused the area to be filled with smoke. Fire and bomb disposal squads have arrived at the scene, while police have cordoned off the area.
"I did not see the flames, but [the] explosion was strong," an eyewitness told Rai News.
"The bomb was in a plastic box. No one was injured or affected by the explosion," a fire department official told La Repubblica.
The local fire department is on the same street in front of the post office, so firefighters arrived at the scene immediately after hearing a "small blast."
"We intervened with a fire extinguisher, since the explosion had caused a little fire," the official added.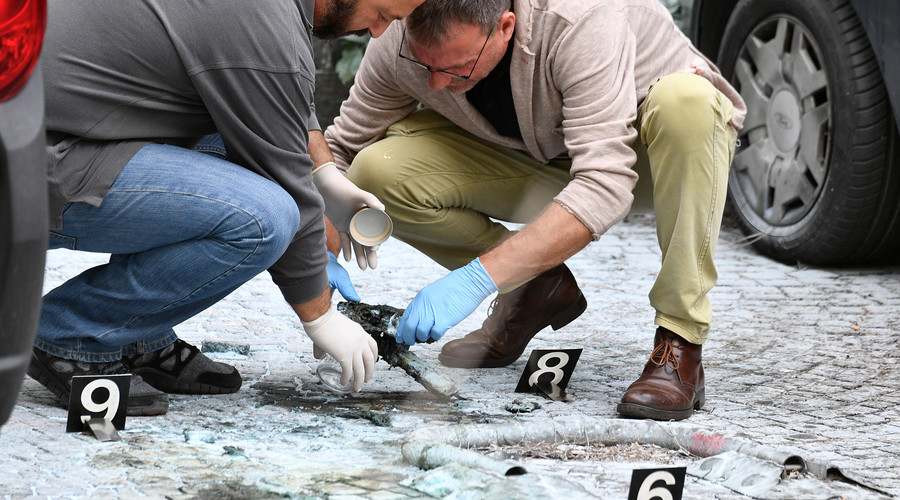 The ancient Circus Maximus racetrack was closed off, but traffic was not affected, Luceverde information service tweeted.
The security situation at the Circus Maximus was caused by a false bomb report which followed the explosion near the post office. The police bomb squad arrived at the scene and recovered two objects, which turned out to be bags of construction sand, according to La Repubblica.
An anarchist group is believed to be the prime suspects, according to media reports. The Prosecutor's Office is considering opening a criminal investigation into the incident.
So far no one has claimed responsibility for the blast.