Pakistani airline pilot hosts young Chinese woman in cockpit for 2 hours (VIDEO)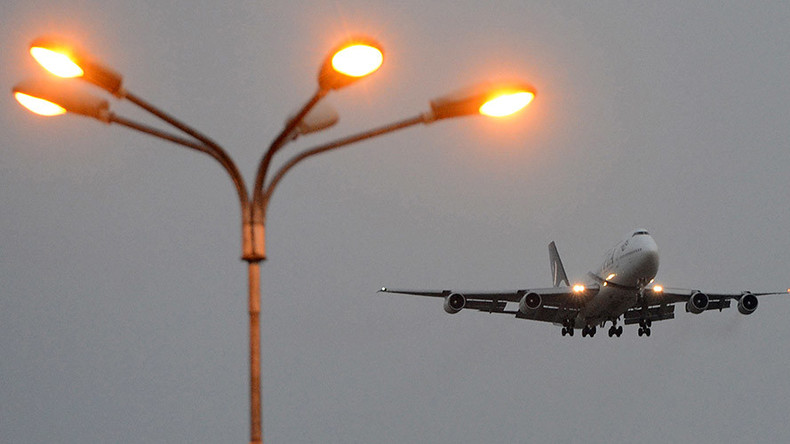 An unauthorized Chinese woman spent two hours in the cockpit of a Beijing-bound Pakistan International Airlines flight from Tokyo. The company, however, claimed that a single passenger there at the pilot's invitation didn't pose a security threat.
A Pakistan International Airlines (PIA) pilot, identified as Captain Shahzad Aziz, invited a young woman into the cockpit during PIA flight PK-853, according to Geo News report.
READ MORE: Sacrifice for safety? Pakistani airline staff behead goat on runway before flight (GRAPHIC PHOTO)
The woman reportedly stayed in the cabin area for about two hours and left only after landing. At some point, the woman was reportedly also alone with the pilot in the cockpit.
The news channel's correspondent happened to be on the same flight and filmed the woman as she emerged from the cockpit. The woman declined to elaborate whether the captain was a relative or a friend of hers and demanded that the correspondent stop recording.
The correspondent reported the incident to the PIA, which promised to get in touch with the crew over the incident. A PIA spokesperson, meanwhile, said inviting a single passenger into the cockpit was not a security concern, according to Geo News.
Read more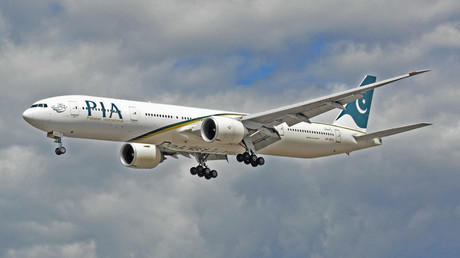 The director-general of Pakistan's Civil Aviation Authority (CAA), however, took the incident more seriously and launched an investigation into it, according to the India Express.
Flight safety rules state that a cockpit is an off-limits area for passengers, and unauthorized persons should not be allowed to enter it at any moment, as it poses security and safety threat, while it's a direct pilot's responsibility to prevent a possible infiltration.
The incident occurred only two weeks after another PIA pilot was accused of taking a more-than-two-hour nap during an international flight, leaving an Islamabad to London flight at hands of a trainee pilot. The senior pilot was photographed sleeping in first class, covered with a blanket. Despite the evidence, the PIA was initially reluctant to investigate the incident, but eventually suspended the sleepy pilot from flight duty.