Putin reacts to Comey's dismissal: What do we have to do with it? I'm off to play hockey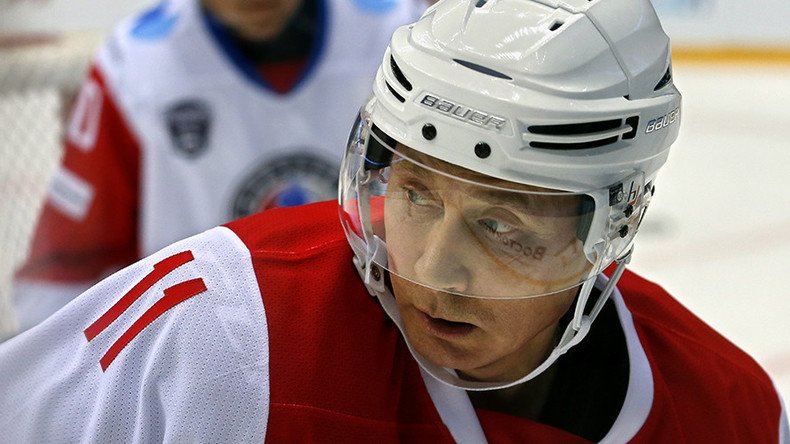 President Vladimir Putin has been asked to comment on the recent firing of the FBI director James Comey. Putin was surprised with the question at an ice rink in Sochi, being asked if the axing of the head of the FBI would affect bilateral relations between Moscow and Washington.
CBS News correspondent Elizabeth Palmer asked the Russian leader the question shortly before he took to the ice for an amateur hockey game in the Russian Olympic city of Sochi on Wednesday.
"It will not affect [Russia-US bilateral relations] in any way," Putin said, with his spokesman Dmitry Peskov translating.
"Don't be angry with me, please, but your question looks silly to me. We have nothing to do with it. President Trump acts within his competence, provided by the constitution and the law," Putin said.
Looking quite amused, the Russian leader mused, "what do we have to do" with the firing of a US official.
"You see, I'm going to play hockey with amateurs," he said, stick in hand.
The White House confirmed on Wednesday that the FBI chief's service had been "terminated and removed from office," and the announcement sent the media into a frenzy.
Trump's actions coincided with the visit of Russia's Foreign Minister, Sergey Lavrov, to Washington.
NBC reporter Andrea Mitchell shouted a question about Comey at the photo-op with Lavrov and US Secretary of State Rex Tillerson. "Was he fired? You're kidding!" Lavrov said, shaking his head.
"I can't believe I'm being asked to answer such a question, especially in the US, where you have a sophisticated democratic political system," the Russian Foreign Minister later said at a news conference, following his meeting with the US leader.
"We're all adults here, right?" he added.
You can share this story on social media: