Over 50 wounded in double bombing outside supermarket in Thailand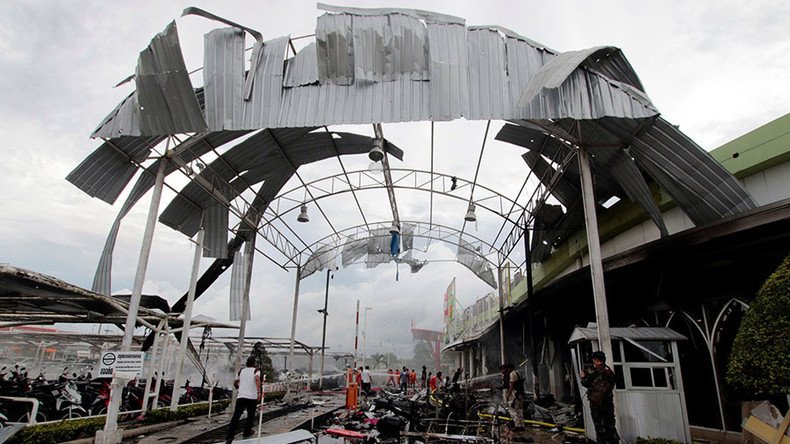 More than 50 people have been injured in a double bombing that struck outside a supermarket in the town of Pattani in southern Thailand, AFP reported citing police.
The first explosive device reportedly went off near the entrance of the two-story Big-C supermarket, and the second exploded inside a car in the parking lot, Kyodo reports.
"The first bomb was small and no one was hurt, but the second bomb was huge. I don't know yet whether it's a car bomb or not," Captain Preecha Prachumchai of Pattani provincial police told AFP.
"Currently around 50 people have been wounded. One is in serious condition," he said.
The attack happened at about 2:40pm local time, and the explosives went off quickly, one after the other.
A video has emerged online allegedly showing one of the blasts, but it could not be immediately verified.
Earlier on, the police gave conflicting figures to Reuters, saying that 42 people had been injured in the bombing.
The south of Thailand regularly sees attacks due to ethnic Malay militants fighting in the Buddhist-majority states of Yala, Pattani, and Narathiwat. Over the past 13 years, some 6,800 people have died in the attacks, according to figures provided by AFP.
You can share this story on social media: