Ride V-Day military hardware through Moscow with RT's 360 videos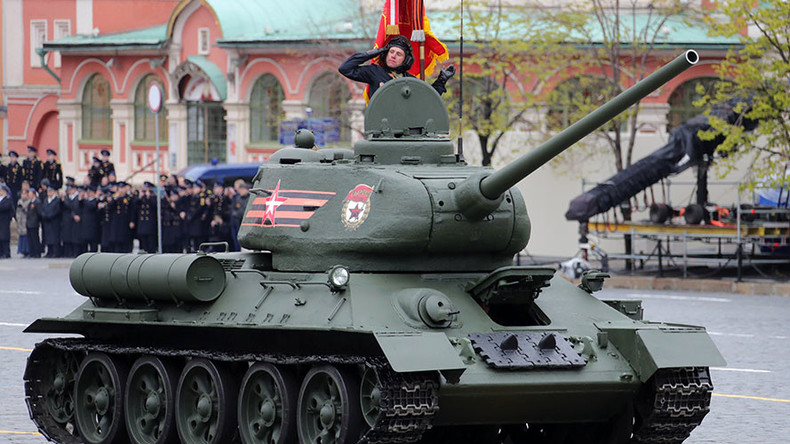 Get a real taste of being a participant in Moscow's Victory Day parade, rolling at the front of a convoy of combat vehicles on a legendary T-34-85 medium tank and flying with an aerobatic group aces – in a series of RT's 360-degree videos.
READ MORE: 1,000s of troops, state-of-the-art weaponry parade through Moscow on V-Day (VIDEO, PHOTOS)
The first video shows a column of armored combat vehicles cruising through the streets of Moscow towards Red Square.
You also roll into Red Square atop of the time-proven T-34-85 medium tank, leading a column of modern GAZ Tigr combat vehicles. One of the Tigrs also carries a 360-degree camera, providing a view from the middle of the column.
You can also see the legendary Swifts and Russian Knights aerobatic groups rehearsing over Moscow in formation while heading towards Red Square. The pilots stay unbelievably close to one another, demonstrating the ultimate flying skills. While over Red Square, the planes deploy decoy flares in bursts.