Saudi Arabia will be razed except for Mecca & Medina if it attacks Iran – defense minister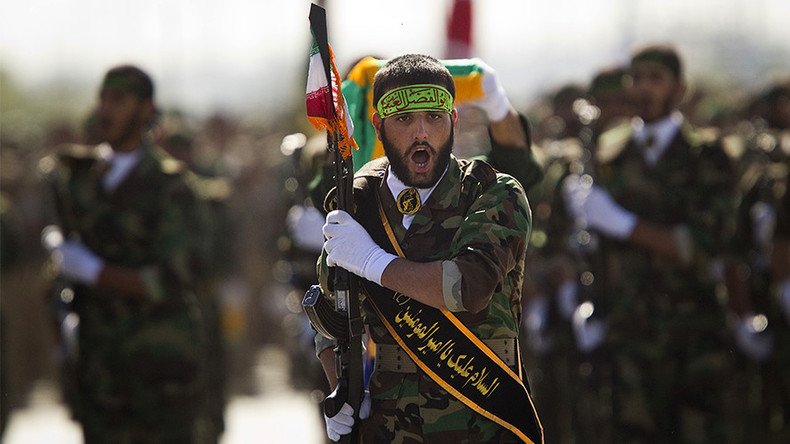 Responding to Saudi Arabia's latest threats to take their conflict inside Iran, Tehran said it will leave nothing standing in the kingdom except for Muslim holy cities of Mecca and Medina if the Saudis do anything "ignorant," Al-Manar reports.
"We warn them against doing anything ignorant, but if they do something ignorant, we will leave nowhere untouched apart from Mecca and Medina," Iranian Defense Minister Hossein Dehghan told Arabic-speaking Al-Manar channel, as cited by Reuters.
"They think they can do something because they have an air force," he added in an apparent reference to Riyadh's bombing of Yemen, where Iran-affiliated Houthi forces are being routinely targeted by the Saudi Air Force.
Dehghan's comment followed unusually blunt remarks by Saudi Deputy Crown Prince Mohammed bin Salman, who said on Tuesday that any struggle for influence between Riyadh and Tehran would take place "inside Iran, not in Saudi Arabia."
In a rare interview broadcast on multiple Saudi TV channels, the 31-year-old prince, who was named in 2015 by his father, King Salman, as successor to the throne, outlined his vision of modern-day Iran.
Making use of sectarian terms, Prince Salman said Iran is eager "to control the Islamic world" and to spread its Shiite doctrine, according to AP.
When asked if there is a mere possibility to mend ties with Iran, the prince said: "How can I come to an understanding with someone, or a regime, that has an anchoring belief built on extremist ideology?"
The prince, who is also in charge of the Sunni kingdom's economy, argued that the predominantly-Shiite Iran aims to reach Mecca – the holiest site for all Muslims.
"We will not wait until the fight is inside Saudi Arabia and we will work so that the battle is on their side, inside Iran, not in Saudi Arabia," he threatened without elaborating.
Ties between regional powers Saudi Arabia and Iran have been strained since the 1979 Islamic Revolution, but tensions began to mount rapidly over the past few years.
Perhaps the most significant flare-up happened in January last year, when Riyadh executed Nimr al-Nimr, a prominent Shiite preacher. Massive demonstrations erupted in Tehran, with some protesters ransacking the Saudi embassy and setting it ablaze.
The next day, Saudi Arabia cut diplomatic ties with Iran, though Iranian President Hassan Rouhani said there was no justification for the assault.
The incident took place amid the infamous Saudi intervention in Yemen aimed at restoring the power of ousted President Abdrabbuh Mansour Hadi.
Riyadh accuses Tehran of waging a proxy war there by arming and supplying Houthi rebels, though Iran denies the allegations. According to UN estimates, the Saudi-led invasion of Yemen killed over 13,000 civilians during the two years of the conflict.
You can share this story on social media: