Kiev to bar Russian journalists who visited Crimea from Eurovision despite valid accreditation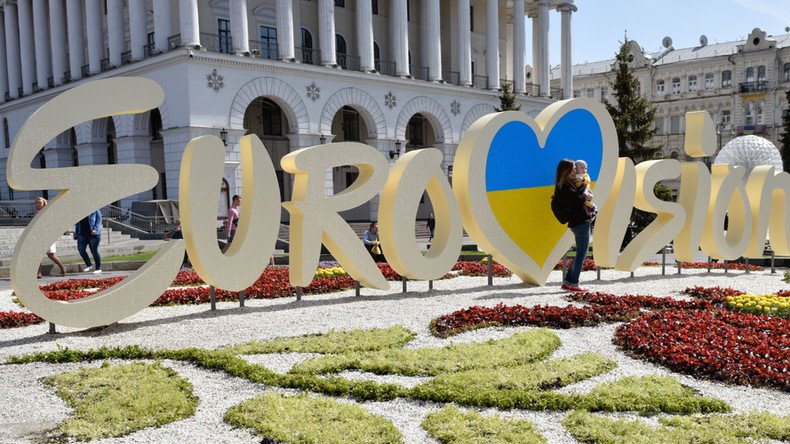 Russian journalists going to the Eurovision song contest will be turned away at the border if they are found to have visited Crimea without Kiev's authorization, including those with valid accreditation, an aide to Ukraine's Interior Minister has warned.
Ukrainian MP Anton Gerashchenko, who is also an aide to the country's interior minister, wrote in a Facebook post on Sunday that Russian journalists that "had breached the Ukrainian state border" would not be allowed into the country to cover the song competition, which kicks off on Sunday.
The Ukrainian government does not recognize Crimea's reunification with Russia, which took place in 2014 following a referendum in which Crimean residents overwhelmingly approved the move.
Photo journalist Ramil Sitdikov of the international information agency Rossiya Segodnya, which Gerashchenko incorrectly called "RUSSIA Today," was the first to be barred from Ukraine on Saturday.
Upon arrival at an airport, Sitdikov was told he could not continue his journey, with Ukrainian border officers saying he had failed to prove the reason for his visit.
Director of Rossiya Segodnya's photo information division, Aleksandr Shtol, disputed the claims, noting that Sitdikov's papers were in complete order and that the correspondent's accreditation had been provided to him "in full compliance with all applicable procedures."
According to Shtol, Sitdikov was carrying a print-out copy of his accreditation papers and was going to apply for an original at the Eurovision press center in Kiev.
However, he missed this opportunity, as the border guards demanded that he present an official invitation letter issued by the organizing committee. When asked if this they could provide this, the organizers responded by saying they do not issue this type of document, Shtol said, as cited by Ria Novosti.
READ MORE: Ban on Russian Eurovision singer 'threatens' future Ukraine participation – broadcasting chief
However, Geraschenko gave a different reason for barring Sitdikov, claiming that the photographer "himself presented proof of his illegal stay on the territory of the Ukrainian Crimea." As evidence, he referred to a Russian media report (link) on military drills in Crimea that appeared to be illustrated with Sitdikov's photographs.
This year's Eurovision, which is taking place May 7-11 in the Ukrainian capital, has been mired in controversy, as Kiev has been using the international contest to stir up tensions with Moscow. Earlier, Ukraine's security service banned Russia's Eurovision entry, wheelchair-bound singer Yulia Samoylova, because she had performed in Crimea in 2015 without requesting special permission from Kiev.
The chair of the Eurovision Song Contest Reference Group, Frank Dieter Freiling, slammed the hosts' decision, saying it "thoroughly undermines the integrity and non-political nature of the Eurovision Song Contest and its mission to bring all nations together in friendly competition."
After Russia rejected an offer from the European Broadcasting Union (EBU) for Samoylova to perform via satellite or be replaced with an artist meeting Kiev's demands, the EBU confirmed that Russia will not be taking part in the contest this year.
In the wake of the scandal, Russia's Channel One said it would not be broadcasting the show.
You can share this story on social media: