French voters elect Macron in presidential run-off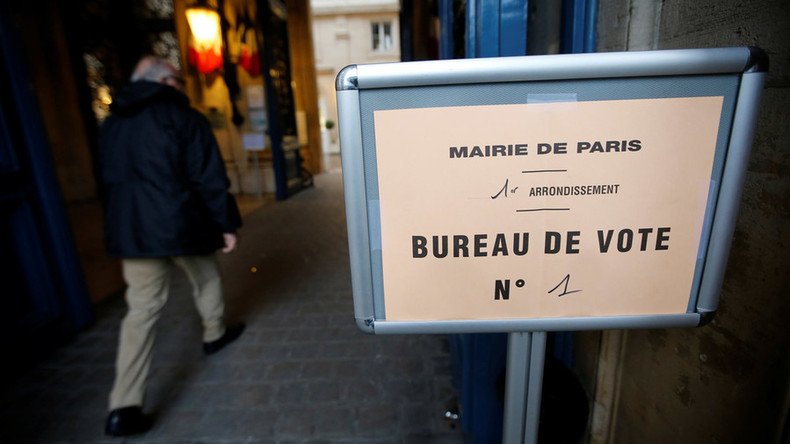 Centrist Emmanuel Macron of the "En Marche!" movement has won the French presidential election, beating his rival, Marine Le Pen from the right-wing National Front (FN) party, the Interior Ministry said.
08 May 2017

10:00 GMT

President Francois Hollande has announced Emmanuel Macron's inauguration will be held on Sunday.

08:51 GMT

The final results from the French election show Macron with 66.1 percent of the votes, accounting for nearly 21 million voters. Le Pen received 33.9 percent, comprising 10.6 million voters.

Just over 25 percent of registered voters abstained, accounting for 12 million people, which is the highest abstention rate since 1969.

08:16 GMT

Human Rights Watch said it was encouraging that French voters had "rejected a platform that played into xenophobic populism" by electing Macron.

In a statement, Benedicte Jeannerod, France director at Human Rights Watch, warned that "the far-right's unprecedented share of the vote should be a wake-up call for France. Macron, his administration, and France's next parliament should reflect on what has prompted so many to vote that way and address those concerns while defending rights for all."

08:10 GMT

Russian President Vladimir Putin congratulated Emmanuel Macron on his victory in the French presidential run-off. "French citizens have elected you to lead your country in a difficult time for Europe and beyond," the Russian president said in a statement, noting "the growing threat of terrorism and violent extremism is being accompanied by an escalation in local conflicts and the destabilization of whole regions." Putin added that, under such circumstances, it is crucial "to overcome mutual mistrust and unite efforts to ensure international stability."

06:58 GMT

READ MORE: Police use tear gas in Paris after protesters reportedly throw projectiles (VIDEO)

Paris police detained 141 left-wing protesters during an "anti-capitalist" demonstration that took place on Sunday evening shortly after the first presidential election results were announced, AFP reported. Most were released, but nine are still in police custody. Earlier, scattered groups of people wearing balaclavas clashed with police in eastern Paris. During the presidential campaign, some left-wing groups held a number of rallies against both candidates, seeing Emmanuel Macron as too pro-business and Marin le Pen as tainted by her party's far-right rhetoric.

00:22 GMT

Macron announced on En Marche!'s YouTube channel that his was not going to be a partisan presidency, so he would be "the president of all French [people]."

07 May 2017

23:51 GMT

Emmanuel Macron has won the French presidential elections, receiving 66.06 percent of the vote, while his rival, Marine Le Pen, got 33.94 percent, the Interior Ministry said, citing final results.

22:47 GMT

Congratulations @EmmanuelMacron on your historic election win. We will build even stronger ties between our two great nations.

— Malcolm Turnbull (@TurnbullMalcolm) May 7, 2017

22:22 GMT

French Socialist minister Najat Vallaud Belkacem has called Macron a "weak" president, arguing that many people voted for him by default, Reuters reports.