Hannover evacuates 50,000 people in 2nd-largest allied bomb disposal since WWII
Published time: 6 May, 2017 16:56
Edited time: 8 May, 2017 07:36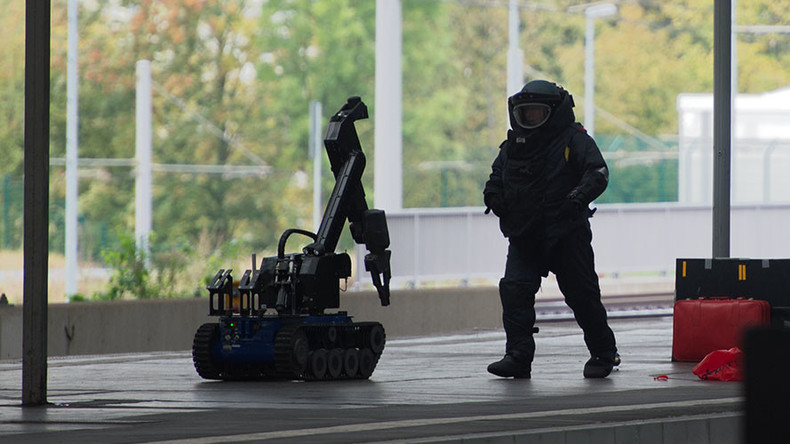 The German city of Hannover is set to evacuate 50,000 people – around a tenth of its population – amid all-out preparations to defuse several World War II-era bombs that were dropped by the allies.
The evacuation will begin on Sunday at 9:00 am local time and affect 50,000 people, as well as public transportation and city infrastructure.
So far, experts have been able to locate only five unexploded bombs at 13 possible locations, Spiegel reports.
Emergency services believe most of the bombs lie under a large construction site in Hannover's Vahrenwald, List, and Nordstadt districts. Seven care and elderly homes located in the vicinity, as well as a clinic and a Continental tire plant, are subject to evacuation.
It is unclear whether the bombs are largely intact or present a real danger to the city.
"We don't quite know if [bomb disposal] experts will be able to find bombs on Sunday," said fire department chief Harald Haerke.
Some 2,500 firefighters, rescuers, and police officers are set to be deployed on the day of the evacuation. Shortly after the evacuation, explosive ordnance experts will search the area in an attempt to unearth and defuse the bombs.
According to local media, the operation appears to be the second-largest bomb disposal operation in Hannover since WWII. The biggest evacuation, which involved 54,000 people, took place in Augsburg on Christmas Eve last year, after a 3.8-ton British bomb was discovered during construction work.
Last August, a busy stretch of the A2 Autobahn near Hannover was closed after unexploded WWII-era bombs were located. Specialists unearthed a British bomb in one location, an American aerial mine in another, and unidentified incendiary bombs at a third location. Some 7,500 people were forced to leave nearby homes while the first two bombs were destroyed in a controlled detonation. The others were carted away.
This time, the evacuation will also affect the city's public transportation system. German rail operator Deutsche Bahn said the ICE high-speed train will not be making stops at Hannover station until early afternoon, while the city's airport will suspend shuttle bus service until 2:30pm local time.
During World War II, Hannover was an important railway junction and industrial hub. It was the Third Reich's fifth most active production center. Tires for military vehicles and aircraft, as well as other products, were produced at its three Continental AG factories.
Heavy bombing by allied planes killed thousands and destroyed much of the city.