Yemenis face 'life & death choice' of treating sick children or feeding healthy ones – UNICEF to RT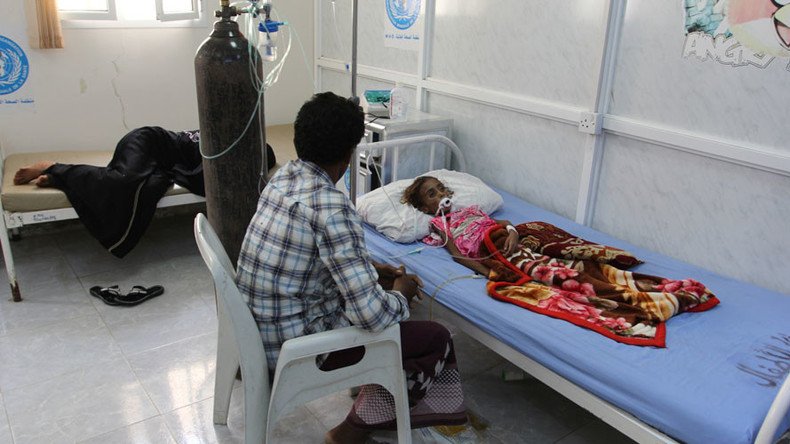 As the battle in Yemen rages on, many parents are faced with the tough choice of treating a sick child or feeding a healthy one, a UNICEF representative told RT, following the tragic death of a seven-year-old who died of disease and malnutrition.
Children are paying an extremely high price in war-torn Yemen, with 90 percent in desperate need of humanitarian care, according to UNICEF. Almost half a million are at risk of starvation.
One of the latest tragedies to come out of the country is the death of seven-year-old Jamila Ali Abdu, who died of malnutrition after suffering from worms for two years.
WARNING: You may find some of the footage disturbing
"Every time we went to a hospital they told us she had worms and bacteria. We couldn't get anywhere and we are poor people and can't go to Sanaa or anywhere else," Jamila's father, Ali Abdu, told AP.
Heartbreaking footage showed the skeletal Jamila's final moments in a hospital bed, with her father at her side.
"She was very sick and I tried to get her treated at the hospitals and nothing helped, and as soon as we had any amount of money I would spend it to get her treatment. We sold the furniture and we sold the sheep and everything else. I wanted a healthy life for Jamila but we weren't able to obtain it," said Amal Ibrahim, Jamila's grieving mother.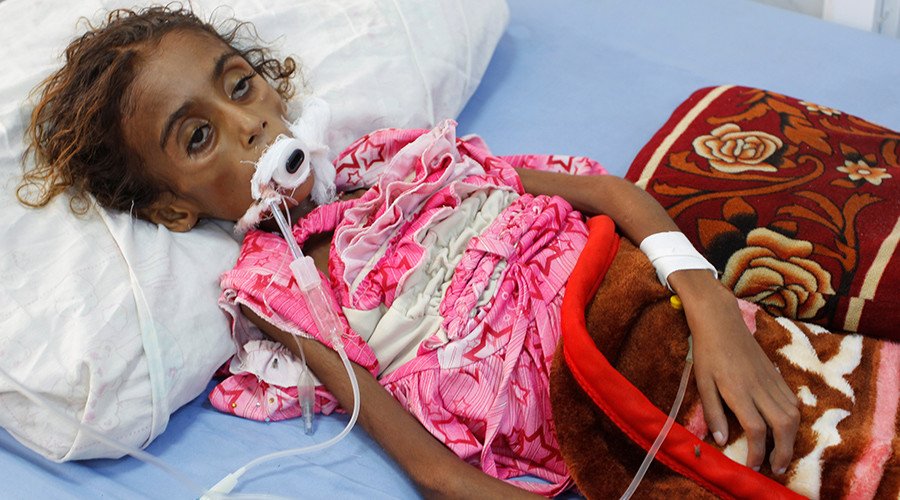 Dr. Awsan al-Aariqi, who was part of the team attempting to treat Jamila, said medical personnel did everything they could.
"The main cause of malnutrition for this child is that she's been suffering from diarrhea for about two or three years, without any sort of diagnosis...we started treating her according to the protocol for treating malnourished children, but for this child, unfortunately, there was no response to the treatment," he said.
Jamila's story is far from unique, however. In fact, at least one child dies every 10 minutes due to preventable diseases such as diarrhea, malnutrition, and respiratory tract infections, according to the agency.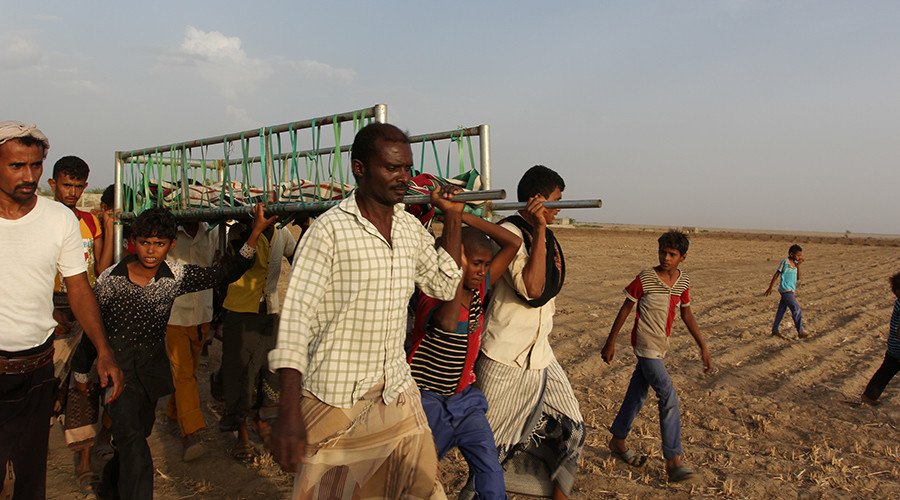 "We have seen many tragedies like Jamila's every day. We know currently almost 7 million Yemenis are facing severe food insecurity, which means they don't know where their next meal will come from," Sherin Varkey, UNICEF's deputy representative to Yemen, told RT.
He went on to state that families are making "life and death choices" such as deciding whether to invest in treating a sick child or feeding their healthy children.
"The situation is getting worse and time is running out for the children in Yemen," Varkey said.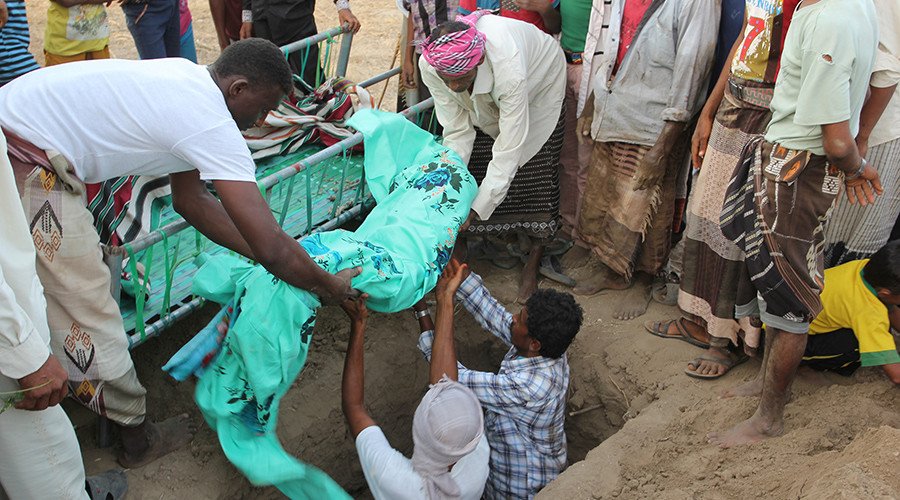 In addition to hunger, malnutrition and disease, innocent Yemenis are falling victim to the ongoing violence in the country, with the Saudi-led coalition being blamed for civilian deaths due to airstrikes. However, the coalition has refuted claims that it has targeted innocent people.
More than 10,000 people are estimated to have been killed since the start of Saudi Arabia's intervention in Yemen, according to the UN.
You can share this story on social media: