Huge blaze breaks out in central Moscow, not far from Kremlin (PHOTOS, VIDEOS)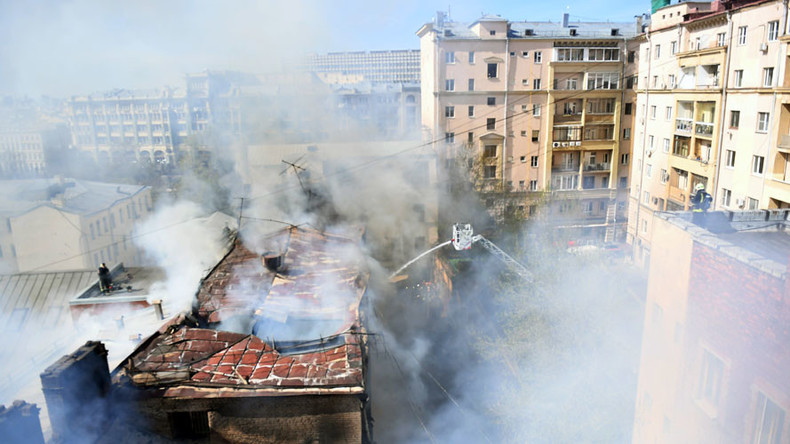 A large fire has engulfed a building in central Moscow, not far from the Kremlin and the iconic Red Square, emergency services say. Photos and videos on social media show huge plumes of smoke rising from the building.
The blaze started in the historic part of the city between the Lubyanka and Kitay Gorod metro stations on Friday morning, the city's emergencies services said.
"The area of the blaze is about 500 square meters," the statement said, adding that burning trash prompted the fire.
Later the emergencies services wrote on Twitter that the area of the blaze increased to 3,000 square meters.
There have been no reports of injuries so far.
"The blaze is very strong, the traffic is very heavy, fire department vehicles hardly make their way to the scene, firefighters had to walked with all their equipment," one person wrote on Instagram.
A helicopter carrying several tons of water has been deployed at the scene, Russian news agencies report, adding that the entire building has almost been burned out.
"Transport has been paralyzed," one more person wrote on Instagram.
Red Square and the Kremlin are located in this part of the city, which has many monuments and cathedrals, including Saint Basil's Cathedral, GUM State Department Store and the Moscow Print Yard.
You can share this story on social media: