More Arabs view Israel positively than Jews, poll reveals
Published time: 2 May, 2017 21:03
Edited time: 3 May, 2017 09:47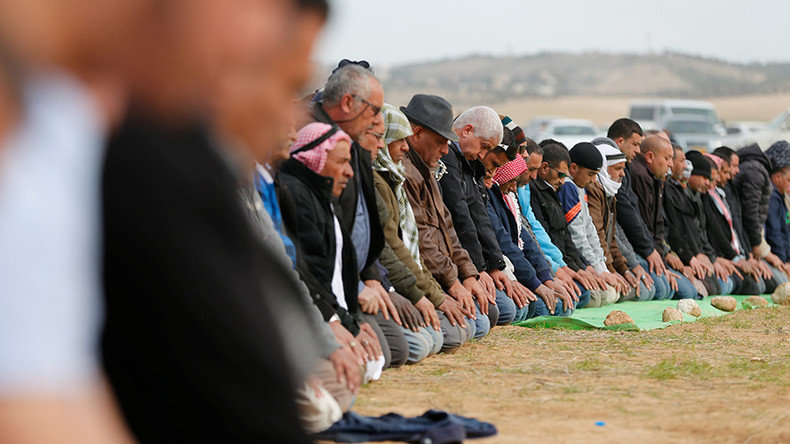 Arab citizens have a more positive outlook on Israel than its Jewish citizens do, according to a recent poll released as Israel celebrates its 69th Independence Day.
The survey, conducted by the nonpartisan think tank Israel Democracy Institute, in conjunction with Tel Aviv University, asked 600 Israelis over the telephone how they felt about life in their homeland. Perhaps surprisingly, in some ways Israeli Arab citizens were more optimistic about the state of the country than the majority Jewish population.
Sixty-six percent of Arabs rated the situation in Israel as "good" or "very good," with only 12 percent giving it a "bad" or "very bad" score. This was higher than the Jewish respondents, only 43.9 percent of whom said it was either good or very good. And among Jews, the impression that Israeli leaders were doing a "good" or "very good" job of paying attention to what they want was a mere 2 percent, compared to 19 percent of Arabs. Arabs were also more confident about the economy, with 75 percent seeing it as good or very good compared to 62 percent of Jews.
But in other ways, Jews were still on firmer ground than Arabs. Eighty percent of respondents were proud to be Israeli overall, a figure that was 86 percent among Jews. Over half (51 percent) of Arabs also said they were proud to be Israeli, compared to only 40 percent who said they are not. A mere 13 percent of Jews were not proud of being Israelis.
Seventy-one percent described their personal situation as good or very good overall, and only 3 percent said it was "bad" or "very bad". Here Jews again fared better than Arabs, with 75 percent rating their situation as good compared to 57 percent of Arabs.
One of the sharpest divides in the survey came in the question over whether US President Donald Trump was right to launch missile strikes on Syria. The overwhelming majority of Jewish respondents (79 percent) agreed with Trump's decision, but 61 percent of Arabs felt this action was wrong. It should be noted that Israel has itself been conducting limited operations in Syria, with several airstrikes aimed at arms convoys belonging to its Lebanese foe Hezbollah, which supports President Bashar Assad in the ongoing civil war.
Israel's population is around 75 percent Jewish, with the remaining 25 percent mainly consisting of Arabs. The majority of Arabs are Muslim, along with a number of Christians and Druze.