'I don't know politics, I vote for my wife' Leningrad to take viral Louboutins on the road
Published time: 2 May, 2017 10:54
Edited time: 2 May, 2017 16:15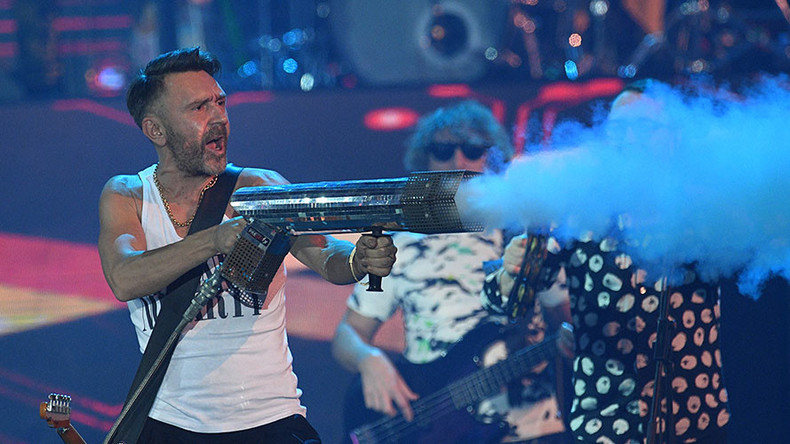 Sergey 'Shnur' Shnurov of the Russian rock band Leningrad, whose music videos have scored hundreds of millions views on YouTube, met with RT for a rare interview ahead of his group's European tour.
The popular music band from Russia's St. Petersburg (formerly Leningrad), who describe their successful touring activity as a mix of "traveling circus, stadium-big rock monsters and a wild ship party," are now set to perform a number of gigs across Europe.
London and Paris are just two of the band's destinations in May. There are so many, Shnurov says he doesn't "even remember" the rest.
The charismatic singer says he doesn't speak any foreign languages. "As you can see, I can't even speak Russian well," Shnurov, who's never shy to swear while talking or include profanity in his hit songs, told RT. That particular trait even saw Leningrad concerts banned in Moscow for a while.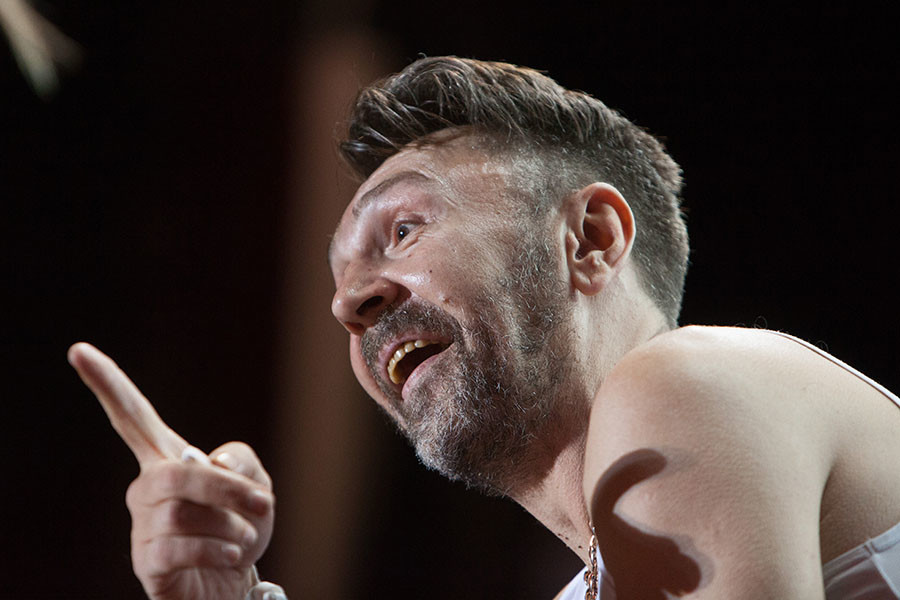 While you don't need to understand Russian to enjoy the hits that are Leningrad's music videos (subtitles are available for many of the band's clips), RT wondered who the band expect to see at their upcoming European gigs.
"It depends on the country. There are a lot of native Germans in Germany who listen to Leningrad. In the 2000s, they had a major movement called Russian Disco, which featured our music," Shnurov, whose songs are far from being 'Dancing Queen'-style hits, says.
The band, who rightly call themselves a "mass phenomenon," which "cannot be unpopular," have for years been wowing audiences with their "wild animal energy" concerts, warmed up by professional, high-quality viral videos.
"Leningrad's gigs make you drop all the social masks and costumes. Leningrad is like a public sauna, where everyone is equal," Shnurov told RT.
Not a single music video by Leningrad in recent years has gone unnoticed. Be it a bizarre circus disaster shown in reverse (with the un-reversed version being no less popular); an insane action-packed thriller featuring a Russian 'it-girl' from St. Petersburg and her sought-after fashion style; a satire on designer shoe obsession and marrying a rich guy; or a vodka-filled video which prompted Russian officials to launch a probe into alleged "propaganda of alcohol abuse."
"We always aim to surprise and push the boundaries of what is generally considered a traditional form of a music video. We break the rules all the time – we reverse the video, we make mismatched video and audio, create music videos that are 11 minutes long or too short. We fight for new creativity, and I think we've been successful," Shnurov told RT.
He's so busy doing "interesting music and videos," he barely has time for anything else, the Leningrad frontman said, being reluctant to talk politics.
"I don't follow international politics and have no idea what's going on there. I'm not a politician. I'm not a taxi driver, either. If I drove a taxi, I would tell you all about geopolitics, because no one talks about geopolitics better than cab drivers. But I'm not.
"I love my wife. I vote for her."