Saudi Arabia 'won't be stubborn' asking for German arms again – minister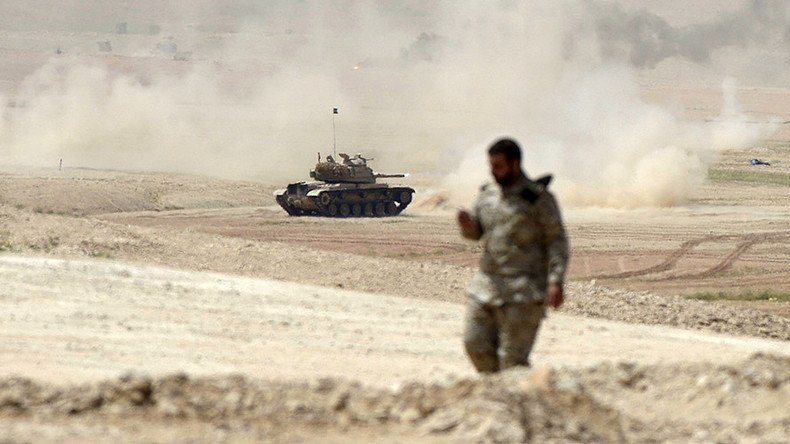 Saudi Arabia understands Germany's reluctance and will not engage in "arguments" over weapon supplies any more, as the kingdom values good relations with Berlin and wants to develop cooperation in other areas, Saudi Deputy Economy Minister Mohammed al-Tuwaijri has said.
Berlin, which reportedly sold Riyadh over €500,000 million worth of weapons in 2016, has been reluctant to sign new deals due to the controversial Saudi-led military campaign in Yemen.
"We accept the German unwillingness regarding the exports to Saudi Arabia. We know the political background," al-Tuwaijri told the Der Spiegel magazine on Sunday.
"We won't be stubborn in relation to arms deals… We won't cause any more problems for the German government with new requests for arms," he added.
The deputy minister said that Riyadh is now interested in developing closer cooperation with Berlin in other areas as it want Germany to become its "most important economic partners."
"Relations with Germany are much more important to us than arguing about weapons deals," he explained.
Al-Tuwaijri said he's confident that Saudi Arabia will swiftly find suppliers to fill in the gap created with Germany's departure. He also said Riyadh may "soon" be able to cope without importing weapons from abroad at all.
"We're trying to build our own armaments industry, of course, with the know-how of foreign companies. Everyone can participate in this, including Germany, but we won't force anyone," Al-Tuwaijri said.
German chancellor, Angela Merkel, who arrived in Saudi Arabia on Sunday, again called on the country to stop its bombing campaign in Yemen.
"We believe in the UN-led process of diplomatic resolution. We do not think that there can be a military solution to this conflict," Merkel said as cited by Deutsche Welle.
The Chancellor urged that something be done to prevent even more people from slipping into an "extremely bad humanitarian situation" in the war-torn country.
Despite criticism of the Saudi's military actions, Germany and Saudi Arabia penned a deal during Merkel's visit for the German army to train Saudi soldiers, a German government spokesman said.
Since March 2015, Saudi Arabia has carried out almost daily airstrikes against Houthi rebels who control large parts of Yemen, including the capital Sana'a.
Over 10,000 people have died since the start of the campaign, with international human rights group blaming Riyadh for the majority of deaths as airstrikes frequently hit hospitals, markets, funerals and other civilian targets.
Human rights groups are also demanding that the US, UK and other countries stop selling arms to the Saudi-led coalition.
The Gulf kingdom has imposed a naval and aerial blockade of Yemen, worsening an already dire humanitarian situation in the country. According to the UN, two-thirds of the Yemeni population (nearly 19 million people) are currently in need of emergency aid, with 7 million of them being on the brink of starvation.
You can share this story on social media: