MiG-31 interceptor crashes in Siberia, both pilots ejected – Russian MoD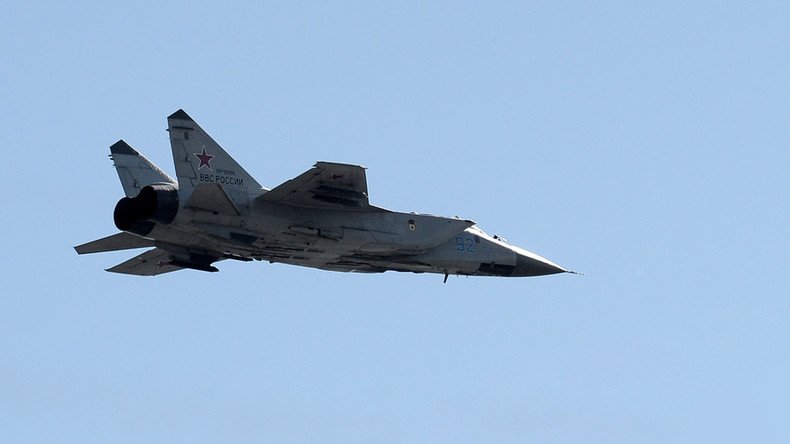 A MiG-31 military plane has crashed in the Russian Republic of Buryatia, western Siberia. Both pilots managed to eject, the Russian Defense Ministry said, adding that their lives are not in danger.
The incident happened as the jet was conducting a training flight over the Telemba Airfield. A helicopter has been dispatched as part of the search and rescue operation.
"The plane crashed in a deserted place. Both pilots ejected. The pilots have been recovered quickly, there is no danger to their lives," the Russian Ministry of Defense said in a statement, as quoted by RIA Novosti.
The Russian Air Force's MiG-31 supersonic interceptor is the world's fastest aircraft in service today.
With a maximum altitude of 30,000 meters, it can even shoot down low-orbit satellites and can also intercept targets flying at speeds of up to five times the speed of sound.
Back in 2016, MiG-31 interceptors took part in Pacific Fleet Air Force drills in the upper atmosphere over Kamchatka in Russia's Far East.
You can share this story on social media: