Brazil arrests 8 suspects after explosive, ultra-violent heist in Paraguay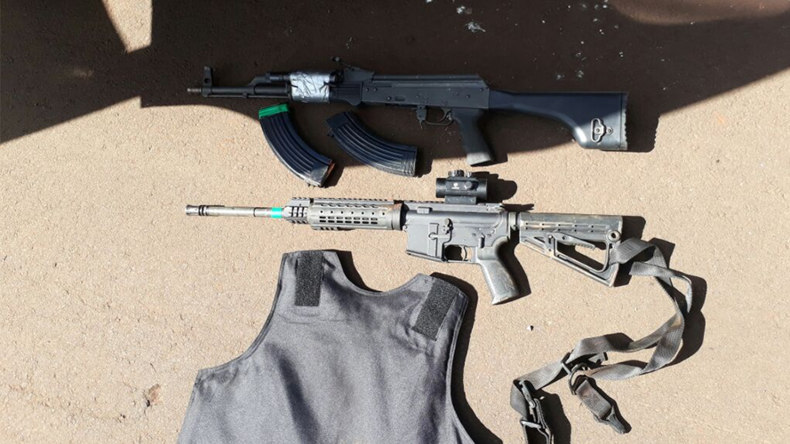 Brazil's Federal police have arrested at least 8 men following a spectacular multi-million dollar heist in Paraguay which was carried out with military precision, leaving one officer and three attackers dead.
The group of up to 50 assailants used explosives to gain access to the vaults at a secure facility in Ciudad del Este in Paraguay before making a daring escape under cover of sniper fire. Three suspects were killed in gun battles following the raid.
'Robbery of the century': Gang unleashes war tactics as up to $40mn stolen (GRAPHIC IMAGES, VIDEOS)
"This was an assault with a well-planned operation," Paraguayan Security Minister Lorenzo Lezcano said on Monday, as cited by Reuters. "They had powerful weapons and explosives."
The security company Prosegur, whose facility was besieged and blown up in the assault, claim the total amount stolen is closer to $8 million as opposed to the $40 million figure initially reported by media in the aftermath of the incident.
The Brazilian gang, First Capital Command (PCC), are likely responsible for the attack according to official Paraguayan police documents seen by Reuters.
During the heist, the group blocked access to the local police headquarters with flaming vehicles, set up sniper positions on rooftops and used explosives and tyre spikes throughout the raid.
Brazil's regional federal police inspector Fabiano Bordignon said at a Tuesday news conference that the total amount stolen would be announced later in the evening on Tuesday.