Japanese rush to build nuclear bunkers, buy up air purifiers amid rising tensions with N.Korea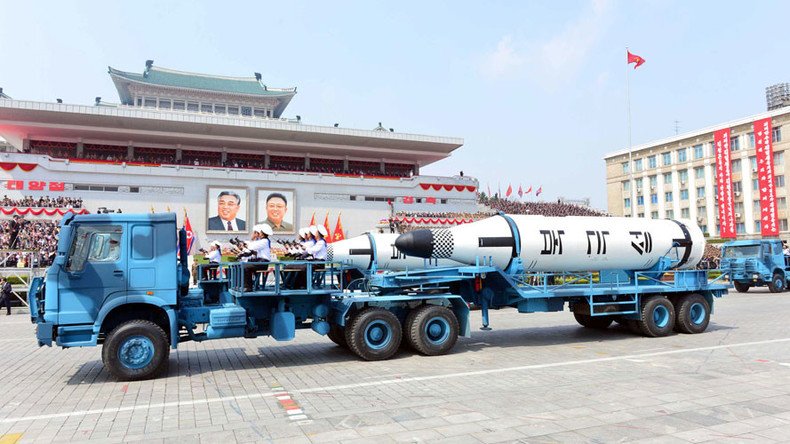 Demand for nuclear bomb shelters and air purifiers has increased significantly among some Japanese against a backdrop of rising tensions with North Korea, which allegedly has the capability of hitting the country with missiles containing sarin.
Growing tensions in the East Asian region appears to have resulted in a boon for one particular sector of business in Japan; those providing people with nuclear bomb shelters and air purifiers.
Oribe Seiki Seisakusho, a company in western Japan specializing in the designing and installation of nuclear bomb shelters located under houses has received eight shelter requests since the beginning of April, said company director Nobuko Oribe according to Reuters.
Normally, the company has only six contracts over the whole year, the media report stated.
"It takes time and money to build a shelter. But all we hear these days, in this tense atmosphere, is that they want one now. They ask us to come right away and give them an estimate," Oribe told Reuters.
Some 50 Swiss-made air purifiers dealing both with radiation and poisonous gas were sold out as well, Oribe said, adding that he wants to purchase more of the purifiers to put on sale.
The price for a purifier for six people is put at 620,000 yen ($5,630) while the one for 13 people usually installed in family shelters costs 1.7 million yen ($15,440).
The shelters have been ordered not only for private houses but for a number of companies as well, Oribe noted.
Oribe Seiki Seisakusho's advertisement says their shelter is a hermetically sealed tunnel which comes with both radioactive and poisonous gas filters. The room could withstand the equivalent of the atomic bomb that was dropped by the US military in Hiroshima in 1945, should the bomb fall about 660 meters or more from the tunnel.
A similar company, Earth Shift, based in the Shizuoka Prefecture has also reported that it has received 10 times more requests for a shelter than ever before, according to Reuters.
The number of orders coming from customers from all over Japan has been steadily increasing since February, its sales manager Akira Shiga, said.
Japan's concern over the possibility of nuclear and chemical attacks has been on the rise after Prime Minister Shinzo Abe addressed Congress in April, warning that North Korea is capable of launching missiles containing toxic substances.
Tokyo has also urged local government's to lpractice evacuation drills in case of a missile attack.
Japanese anxieties are further fueled by the memories of the 1995 Tokyo subway sarin attack by a notorious doomsday cult which claimed the lives of 12 people died and left more than 4,000 injured.
Last week, two Japanese Navy warships joined the US carrier strike group, the USS Carl Vinson, on its way to the Korean Peninsula in an apparent show of force aimed at deterring North Korea. The military maneuvers coincided with Pyongyang's preparations to mark the 85th anniversary of the foundation of its military.
On Sunday, North Korea threatened to sink the US aircraft carrier, which is scheduled to arrive in the Korean peninsula "within days."
You can share this story on social media: