6 Israeli men charged with beating Arabs for dating Jewish women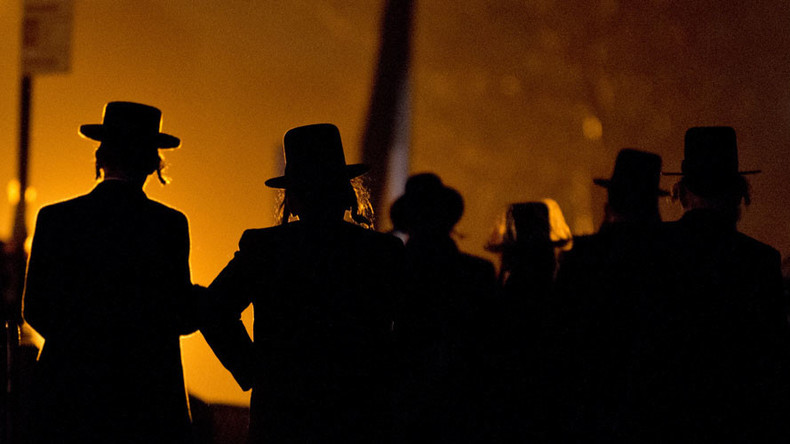 Six young Israeli men in the city of Be'er Sheva have been charged with severely assaulting Arab men over their romantic relationships with Jewish women.
The Israeli men are aged between 17 and 20, and two of them are soldiers, according to Haaretz.
In at least six incidents from last December to April 6, they used knives, clubs and metal bars to attack the Arab men for pursuing romantic relationships with Jewish women.
The most severe of the assaults involved 19-year-old Raz Ben-Shalom Amitzur, who approached a Jewish-Arab couple and stabbed the man several times with a knife in his back, chest, abdomen, and arm.
The aim of the assaults was to "prevent the 'assimilation' of Jews and Arabs in Be'er Sheva," police said. Extreme right group Lehava also made videos calling for "saving Jewish women who are married to Arabs," and some of the attackers were influenced by the footage, the statement cited by AFP added.
The men have been charged with terrorism offenses, as well as aggravated assault, the indictment issued by the Southern District of the State Prosecutor's Office said.
However, lawyers for the defendants complained that they were unable to see their clients for several days following the arrest. Also, they said that the Israeli men had to deal with "significant emotional duress," being handcuffed for hours and subjected to "difficult and long questioning."
Arabs constitute about 17.5 percent of the Israeli population, and the latest incidents would not be the first time that Jewish men targeted Arab-Jewish relationships. Back in 2014, Lehava group members attacked the wedding of a Muslim man and Jewish woman near Tel Aviv, shouting racist slogans, including "Death to Arabs!"