1 child killed, 11 injured as teen brings grenade into computer lab in Dagestan, Russia (VIDEO)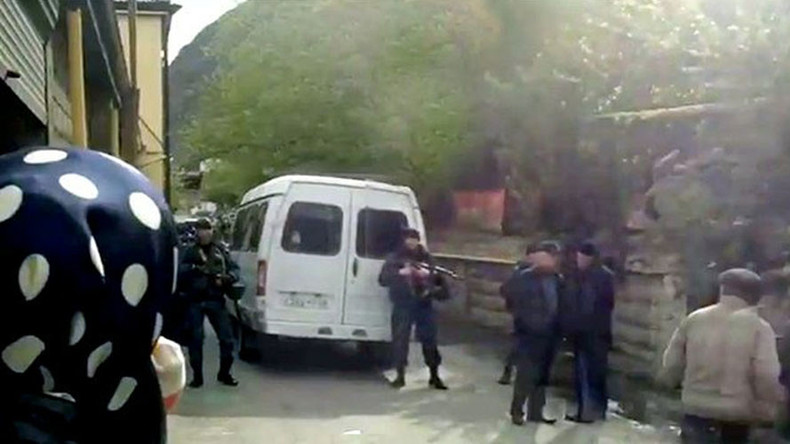 At least one teenager was killed and 11 others injured in a blast in Russia's Republic of Dagestan, where an explosion went off at a local computer room. The incident was caused by a grenade brought into the building by one of the teenagers.
At least three of the injured teenagers are in a critical condition, RIA Novosti reported, citing a local hospital.
Dagestan's Interior Ministry spokesman confirmed the numbers of the dead and injured to RT.
Investigators are now working at the scene, the official said, adding that anti-terrorist committee is not involved in the case. According to preliminary data, the incident happened due to "careless handling of a weapon," he told RT.
The incident happened in the village of Agvali, Dagestan, in Russia's North Caucasus region.
A grenade exploded in a computer room, RIA Novosti cited the principal of a local school, Shamil Abakarov, as saying.
The weapon was allegedly brought into the building by an eighth-grade student, he said.
The ministry confirmed that the student who brought the grenade had been detained.
Police have been working with the teenager, assisted by psychologists, Russia's Investigative Committee said in a statement. The student explained that he had found the grenade in the street and then brought it into the computer room, it added.