Islamism, liberalism & pseudo-communism threats to civilized world – senior Russian senator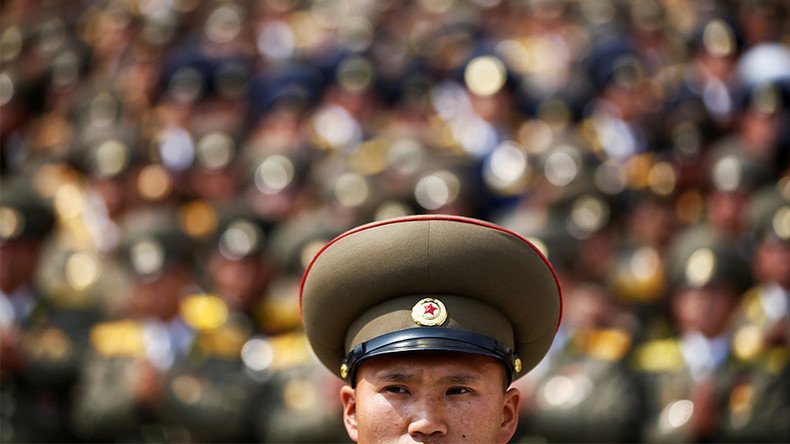 Islamic fundamentalism, North Korea's pseudo-communist ideology and Western liberalism are the triple threats currently facing the civilized world, Senator Konstantin Kosachev has warned.
"The three ideological fundamentalisms are currently as follows: Islamism, personified by Islamic State [IS, formerly ISIS/ISIL]; a pseudo-communism, manifested by the DPRK [North Korea]; and the liberal-globalization represented by certain elites of the West.
"These threats are, of course, unequal in scope and ideological roots, but they have much in common: each resorts to blackmail and threats, as well as use of force, visual and media effects, relying on zombie activists ready for everything for the sake of an idea," Kosachev, the head of Russia's upper house Committee for International Relations, wrote in an opinion piece published in Izvestia daily on Monday.
These threats have come from where they were least expected – from within, Kosashev notes.
"The peoples of Western countries have begun to show discontent with the ruling elite becoming increasingly out of touch with the population. However, instead of a preemptive transformation of the system, it reacted with a completely authoritarian scheme: first, by seeing in the goings-on some 'intrigues of the enemies' from the outside. Second, by extremely demonizing those who oppose the system, exposing them as 'new dictators'. And third, by accusing the people of allegedly being fond of populism. Although what they call populism is in fact an attempt by politicians to respond to the voice of the people, not the elite."
"The current elites of the West have long gone from the real alternatives in domestic politics to the system where the same liberal parties with different names replace each other, and strengthening of a slightly more right or left [party] than 'necessary' is causing a shock. As a result, instead of the traditional task of winning democratic elections in Europe in 2017, we hear a slogan sounding like a quote from Lenin: 'The European Fatherland is in danger!'"
"There is a small hope that, having ceased to feel like life is a 'sinking ship', the global liberal elites will calm down a bit and, among other things, will reduce the tonality of their campaigns against the external 'enemies of European values', among which Russia is the main one.
"Otherwise, the third global threat – the threat of Western fundamentalism – will continue to be relevant with its readiness to organize a 'liberal jihad' in the form of another coup d'état, 'humanitarian intervention' or 'color revolution' anytime, anywhere in the world," Kosachev concluded.
You can share this story on social media: