Russian escapes Colombian guerrillas by disarming, shooting his abductors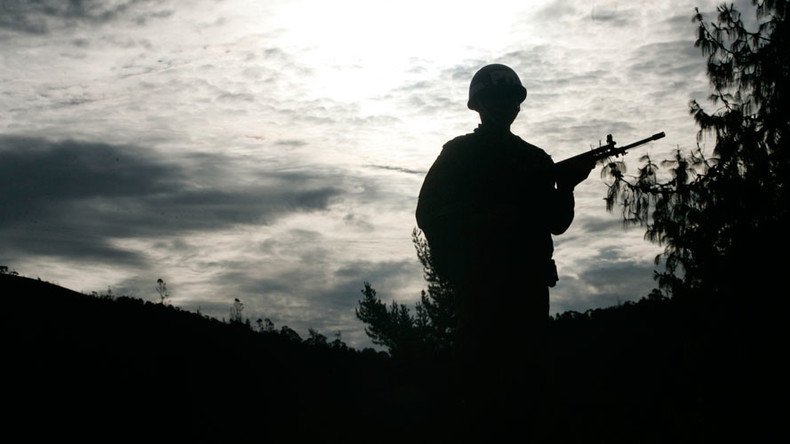 A Russian-Armenian captive has escaped from Colombian guerrilla fighters in a shootout worthy of an action movie. The man disarmed his guard and seriously injured five of the militants, in the process receiving a gunshot wound himself, the rebels say.
The man, identified as Arsen (Levon) Voskanyan, a dual Russian-Armenian citizen, took his rescue operation into his own hands and broke free from Colombia's second largest militia, the National Liberation Army, which is more commonly known by its Spanish acronym, ELN.
At the time of Voskanyan's heroics a convoy was actually on its way to release him at the request of the Russian embassy in Colombia.
Voskanyan seized one of the militants' guns and opened fire at the others, injuring five people. He was wounded by return fire, but managed to hide in the jungle.
The incident happened on Wednesday, but the group only reported it on Saturday.
"Mr. Voskanya Arcen Levoni (sic) disarmed a comrade and attacked the unit that was transferring him, resulting in five ELN comrades getting seriously wounded, and the Russo-Armenian fled, also wounded," the group's central command said in a statement.
The ELN has no information on the escapee's whereabouts.
Voskanyan had been captured in November 2016. The ELN says he was catching poisonous frogs to sell on the international drug market.
The armed group is Colombia's second largest after FARC, and is considered a terrorist organization by many countries, including the US and EU states.
FARC signed a peace deal with the government back in November, bringing an end to a 52-year conflict. The ELN, though, is still negotiating terms of a similar agreement with Bogota.
You can share this story on social media: