Bomb attack hits US base in Afghanistan as Defense Sec Mattis visits Kabul, casualties reported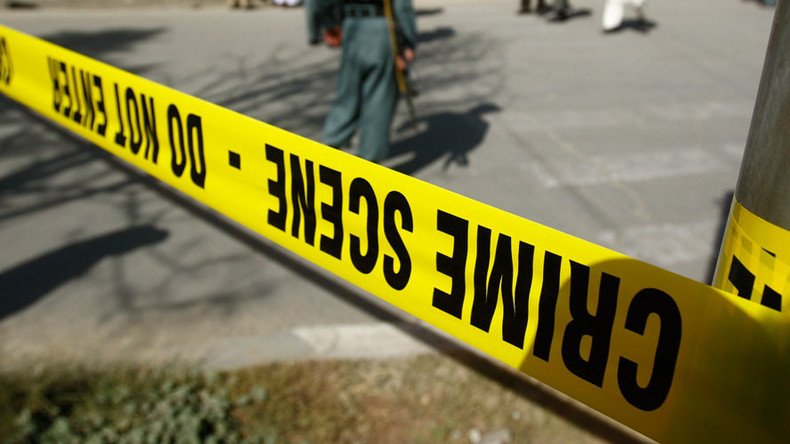 Suspected Taliban insurgents set off a car bomb at a US-operated base in Afghanistan, according to officials. At least four people were reportedly killed and six others wounded. It occurred shortly after US Defense Secretary James Mattis arrived in the country.
The attackers detonated the car bomb at an entrance to Camp Chapman, a secretive facility manned by US forces and private military contractors, said Mubarez Mohammad Zadran, a spokesman for the provincial governor, as cited by Reuters.
READ MORE: Afghan military top brass resign after devastating Taliban attack
A mini-van was used to target security guards at the base, provincial police chief Gen. Faizullah Ghyrat said, as cited by AP.
He said at least four security guards were killed and six others wounded in the attack in the eastern province of Khost.
The attack was also confirmed by William Salvin, a spokesman for the US military in Afghanistan.
It occurred after Mattis' arrival to discuss the situation on the ground, as President Donald Trump contemplates sending more troops to Afghanistan.
General John Nicholson, the top American commander in Kabul, recently told Congress that he needs a few thousand more soldiers deployed to assist Afghan security forces, so they can eventually tackle the Taliban insurgency on their own.
The US currently has around 9,800 troops in Afghanistan. Although Washington ended its combat mission against the Taliban in 2014, troops are currently involved in backing up Afghan forces on the ground.
READ MORE: Casualty count from Afghan base attack rises to 100 – Defense Ministry
More than 100 Afghan soldiers were killed and injured in a Taliban attack on a military base in northern Afghanistan on Friday, according to the country's Defense Ministry.
The attack prompted Afghanistan's defense minister and chief of staff to resign on Monday.
You can share this story on social media: