Wounded armed robber detained after attempted bank heist ends in shootout in Waldshut, Germany
Published time: 21 Apr, 2017 12:34
Edited time: 22 Apr, 2017 18:12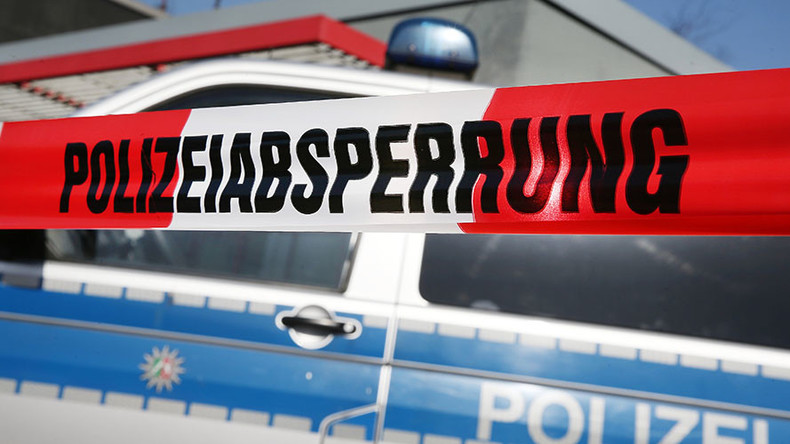 Police have detained an armed robber who was injured in a shootout while entering a bank in the southern German town of Waldshut. Two bank employees, who were hiding inside the building, managed to escape a police statement said.
A man understood to be the perpetrator has been detained and taken to the hospital. The two bank employees managed to escape the building safely.
The armed robber entered the bank on Friday afternoon while two employees were inside, police said in a statement.
Waldshut police officers engaged the perpetrator in a shootout. Police believe that the robber was wounded, the statement said.
Police units have blocked off the bank and cordoned off the adjacent area. The authorities urged residents not to approach the area.
Bild has reported a heavy police presence in the area, including sniper teams that have taken up positions near the bank.
READ MORE: 2 questioned following bank hostage situation in Duisburg, Germany (VIDEO, PHOTOS)
The police had also dispatched a special forces unit, according to the newspaper.
There has been no mention of a hostage situation.