Man flagged for possible links to Paris shooting turns himself in to Antwerp police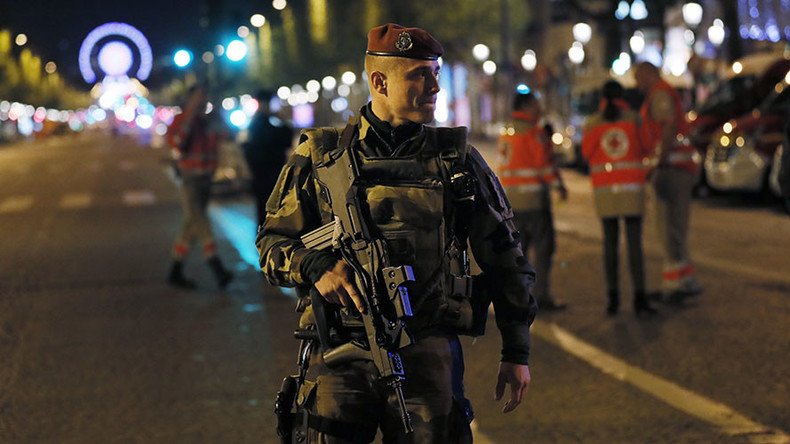 The man France alerted Belgian security services to as a possible suspect in the deadly Paris shooting has turned himself in to Belgian police in the city of Antwerp, France's Interior Ministry spokesman said.
"The man who was the subject of a search called by the Belgian authorities came to a police station in Antwerp," French Interior Ministry spokesman Pierre-Henry Brandet said, as cited by AFP.
Earlier on Friday, Brandet said in an interview on Europe1 radio that French police are currently looking for a man who has been identified by Belgian security services in connection with the shooting.
In response to Brandet's statement, a Belgian federal prosecutor said there are no indications that the attacker was Belgian, adding that his identity remains unclear, Reuters reported.
One police officer was killed and two seriously injured in the shooting on the central boulevard of Champs Elysees in central Paris on Thursday evening. One passerby, a foreign woman, was also lightly injured in the incident. French President Francois Hollande later said that all leads indicate that the attack was of a "terrorist nature."
The attack was later claimed by the Islamic State terrorist group (ISIS/ISIL). The man who committed the attack was killed by police following the shooting.
The Champs Elysees attack comes just before France's presidential elections. The first round of voting is scheduled for April 23. Shortly after the shooting, French presidential hopeful Francois Fillon called for campaigning activities to be suspended.
You can share this story on social media: