St. Petersburg Metro terrorist attack financed from Turkey – investigators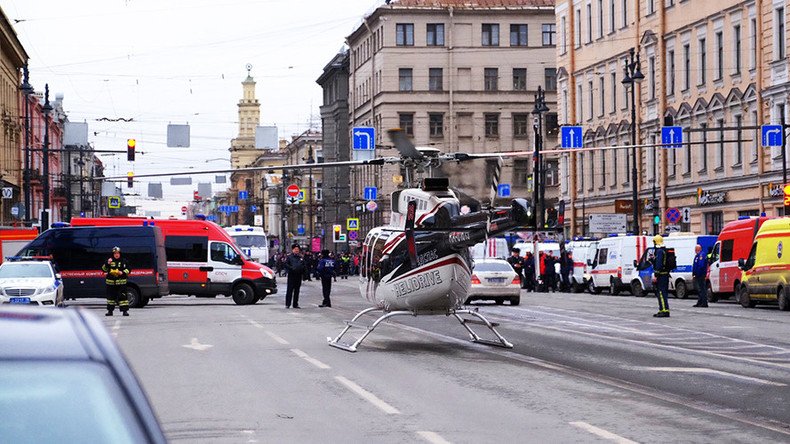 The April bomb attack in the St. Petersburg Metro was financed by an international terrorist group from Turkey, a Moscow court said, citing the results of the investigation into the incident.
"According to the investigation, Akram Azimov personally received funds for the attack in Turkey. He also controlled the process of manufacturing fake ID papers for the members of the criminal group to ensure successful border crossing," a Basmanny district court judge said in Moscow as she announced the decision to put Azimov, the elder brother of the suspected attack organizer, into custody.
The investigators also found out that Akram traveled to Turkey twice over the past year. The suspect himself denies any involvement in the attack.
Earlier, the head of the Federal Security Service (FSB), Aleksandr Bortnikov, confirmed that Russian investigators had managed to identify the mastermind behind the St. Petersburg Metro attack.
However, he did not offer any additional details about the organizer or their links to individuals currently under investigation.
Russian law enforcement has so far taken into custody 10 people suspected of involvement in the terrorist attack, including Akram Azimov.
Akram's younger brother, Abror, was identified as the alleged organizer of the suicide bombing after his arrest on Monday.
Akram Azimov was arrested on Wednesday. Following his detention, the FSB said that he "abetted the transfer of funds" used to prepare the attack and helped to establish communication with international terrorist networks.
Abror was detained on Monday and eight other suspects were arrested earlier in April on suspicion of being involved in the St. Petersburg attack.
The bombing took place in the St. Petersburg Metro on April 3 and was carried out by Akbarzhon Dzhalilov, a Russian citizen of Kyrgyz origin. It claimed the lives of 14 people and left dozens injured.
You can share this story on social media: