Zombie apocalypse plan: Senator presses Spanish govt to reveal doomsday 'protocols'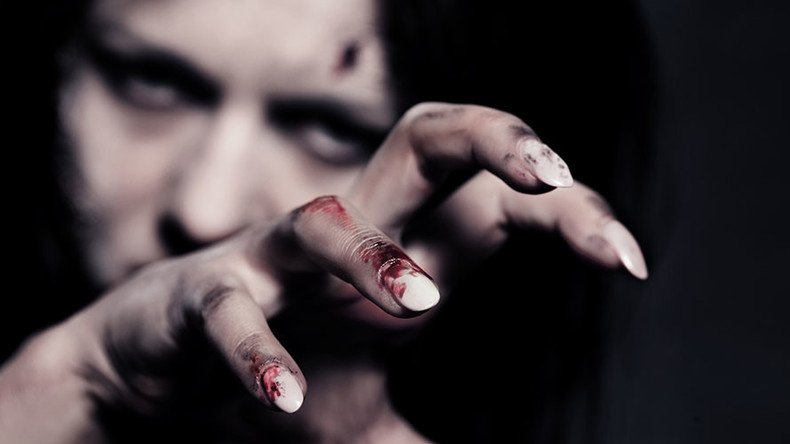 The Spanish government has provided a detailed response on what it plans to do in the event of a zombie apocalypse. The statement was in response to a senator who used an unusual method of inquiry to protest formal, non-informative replies.
With his patience exhausted by government's failure to provide substantial response to what he says were "500 specific questions," Carles Mulet García, a senator from the left-wing Compromís coalition, eventually succeeded in getting a straight response to a question about a large-scale zombie attack.
Mulet, who claimed in his February 28 inquiry that the government was sabotaging parliamentary control by providing "generic" and "vague" answers to inquiries, proceeded with the following question:
"What protocols has the Government adopted in view of the possibility of a zombie apocalypse?"
While being largely rhetorical, and posing other questions like, "Is it a problem of understanding, attention or interest in the subject?" Mulet's inquiry somewhat unexpectedly got a formal response – particularly the zombie apocalypse part.
The government, which appeared to have carefully studied the issue, provided the senator with a one-page statement on Sunday.
Citing the Royal Academy dictionary of Spanish Language as its point of reference in defining 'apocalypse,' it said that if it meant "the end the word," Madrid was impotent to avert it, saying that there are "no specific protocols for such an event, among other reasons, because by that moment little can be done."
It did have plans for a "catastrophic situation, caused by natural or human agents, evoking the image of total destruction," however, reassuring that "a comprehensive system of specific procedures and emergency prevention protocols, both in the field of civil protection, involving all public administrations and security forces" are in place.
As far as zombies are concerned, the government doubted that the rise of individuals "supposed to be killed and revived by witchcraft in order to control [their] will" was worth a contingency plan, "given the dubious probability of such a circumstance occurring." It then admitted there was no plan of action for this classic horror movie scenario.
Madrid did, however, have "various" plans for dealing with zombies defined as people who are "stunned and behave like an automaton" – although, unfortunately, no details on any of those plans have been disclosed. The government did not believe that such people, "as many as they might be," may trigger an apocalyptic sequence of events "that is of interest to the Senator."
While the response seems to cover all the bases, Mulet was still not satisfied, demanding the government specify the course of action.
"They do not explain which lines of action they refer to with the stunned zombies, who behave like an automaton," the senator pointed out, stressing that in addition to being incomplete, the reply came late. He added that he had filed an objection to the response, as cited by El Mundo.
Mulet then accused the government of hypocrisy, implying that municipal affairs were far less likely to be addressed than the hypothetical issue of zombie apocalypse.
"Knowing that this response is likely to be read by many people, they have shown a dedication that is not usual for the questions of interest," Mulet said, branding the government "a zombie apocalypse" in itself.
You can share this story on social media: