Cargo ship with 12 crewmembers sinks in Black Sea, rescue operation under way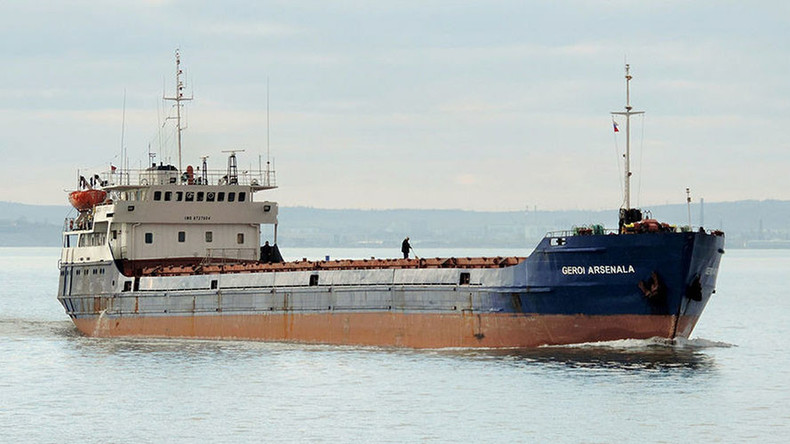 The dry cargo ship Geroi Arsenala sent a distress call Wednesday morning after reportedly suffering a wreck in the Black Sea, prompting a large-scale rescue operation. At least seven crewmembers are said to be missing.
Eight vessels are taking part in the rescue mission in the Black sea, Russia's Emergencies Ministry said.
There are 139 rescue workers currently deployed in the area, searching for missing crewmembers, Nikita Gavrilyak from the local emergency service told RIA.
The ship belonged to a Turkish company, a source in the agency's press service told TASS.
Two Russians, nine Ukrainians, and one Georgian were aboard the ship, Russia's Federal Agency of Sea and River Transport said, as cited by RIA Novosti.
At least one crew member has been rescued so far, Elizaveta Miroshnichenko from the local emergency services told RIA Novosti, adding that 11 of the crew are still missing.
The ship, which was sailing under the Panamanian flag and heading from the Russian port city of Azov to Turkey, was loaded with grain.