Tear gas & smoke grenades as police face off with protesters ahead of Le Pen rally (PHOTO, VIDEO)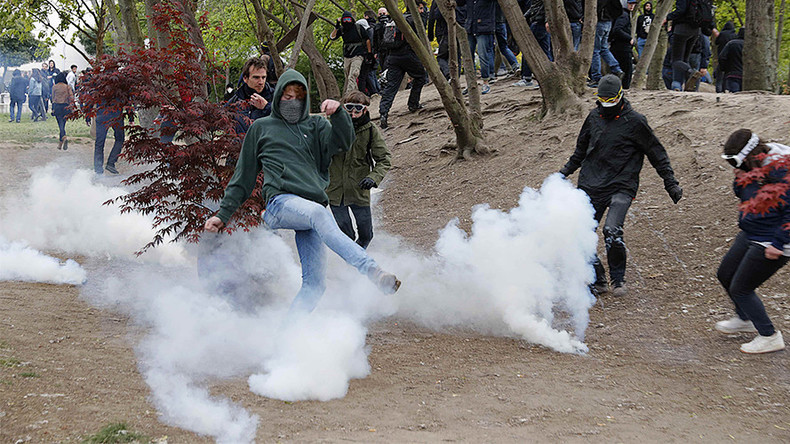 Protests have erupted in Paris ahead of presidential hopeful Marine Le Pen's campaign rally in the city. Smoke grenades have been thrown at riot police, with tear gas being fired in return. An RT correspondent was caught in the middle of the scuffles while covering the standoff.
Dozens of anti-National Front protesters have gathered at the Zenith concert hall in north-east Paris on Monday.
Protesters were initially seen on a Ruptly video standing next to the concert hall and chanting slogans surrounded by police trying to keep the crowd back.
Police fired tear gas, while the crowd responded by throwing chunks of wood.
RT's correspondent at the scene, Charlotte Dubenskij, reports that the protest has turned violent with journalists being attacked with tears gas and bricks.
"We have been caught in tear gas, we have had bricks thrown in the direction of us, one member of the press had his camera taken off of him and thrown on the floor," Dubenskij, adding that fires erupted as well.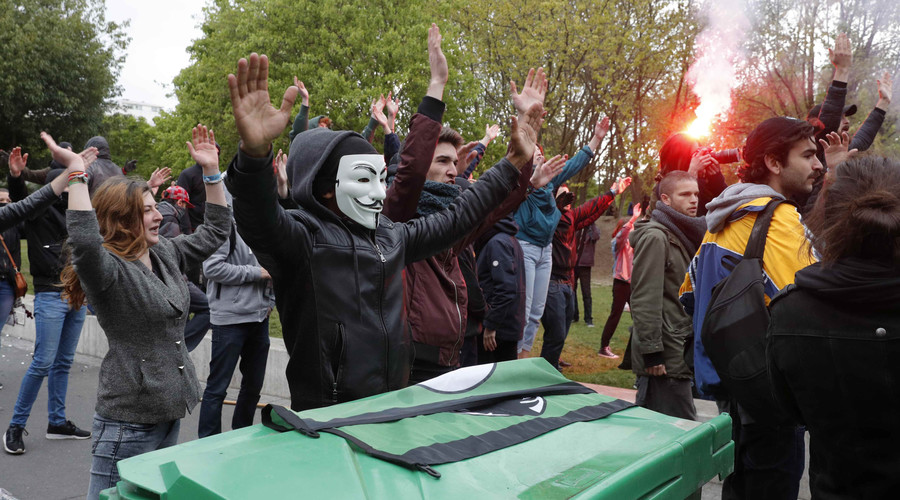 There is a massive security presence at the site of Le Pen's rally, with officers trying to prevent scuffles.
Glasses and rocks have been thrown at the police as well, with protesters being seen gesticulating in their faces. However, the officers have been acting with some restraint so far, Dubenskij said.
Yet, police have been firing tear gas grenades at various points, she added.
The first round of presidential elections in France are scheduled for Sunday. Far-right candidate Marine Le Pen and and centrist Emmanuel Macron are expected to qualify for the May 7 run-off, according to the polls. However, conservative Francois Fillon and far-leftist Jean-Luc Melenchon have been narrowing the gap as well.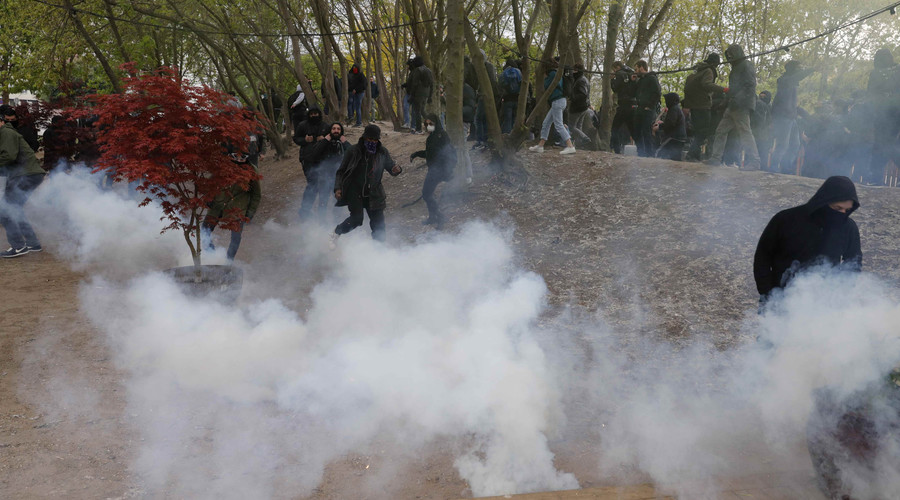 You can share this story on social media: