One organizer of St. Petersburg Metro bombing detained – FSB (VIDEO)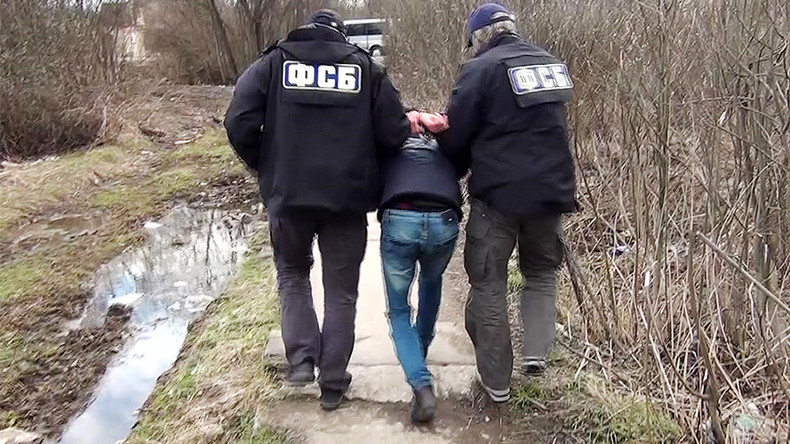 One of the suspected organizers of the St. Petersburg Metro bombing on April 3 has been detained in the town of Odintsovo, near Moscow, the Russian Federal Security Service (FSB) announced, adding that the man appears to be from Central Asia.
Russia's Federal Security Service has detained a person who could have been involved in the explosion in the St. Petersburg Metro, as part of the criminal investigation launched by the Investigative Committee, the center said in a statement.
"One of the organizers of the investigated case, who is a native of the Central Asian region, Azimov Abror Akhralovich, born in 1990, has been detained in the area of Odintsovo, Moscow Region," the statement says.
Azimov is believed to have trained the perpetrator of the bombing, Akbardzhon Dzhalilov, who left the explosive device in the train and was also killed in the explosion.
It is, however, still being investigated whether Dzhalilov intended to be a suicide bomber or the device was set off remotely.
Azimov is currently being held at a Russian Investigative Committee facility for further inquiry.
The Investigative Committee will now ask a court to select a measure of restriction for Azimov, the Committee's spokeswoman, Svetlana Petrenko.
"Azimov has been taken to the investigator and is currently going through investigative activities," she said.
Azimov is believed to have been involved in the attack, and his exact role is being established, Petrenko added.
After being apprehended, officers discovered a combat pistol on him, the FSB announced, according to RIA Novosti news agency.
Earlier in April, eight people were detained on suspicion of being involved in the St. Petersburg terrorist attack, the Russian Investigative Committee said. Six were arrested in St. Petersburg and two others in Moscow.
A police raid in the detained suspects' apartments found firearms, ammunition, and an improvised explosive device similar to the one found in the St. Petersburg Metro.
The terrorist attack took place between Sennaya Ploshchad and Tekhnologichesky Intitut metro stations in St. Petersburg on April 3.
The explosion left 14 people dead, and dozens more were injured. Another explosive device, camouflaged as a fire extinguisher, was planted at the Ploshchad Vosstaniya station. The device was promptly defused.
St. Petersburg saw an unprecedented outpouring of solidarity and unity following the attack.
On the day of the tragedy, volunteers gave free rides to people stuck in the city center since the entire metro system was shut down due to the emergency. Gas stations offered to fill the tanks of volunteers' cars for free. Some people also provided others with shelter for the night.
In the following days, over 100,000 people all over the country paid their respects to the victims in multiple anti-terrorism demonstrations, with the slogan "Petersburg, we are with you!"