Maserati crashes into lamppost & catches fire killing driver in Moscow (VIDEOS)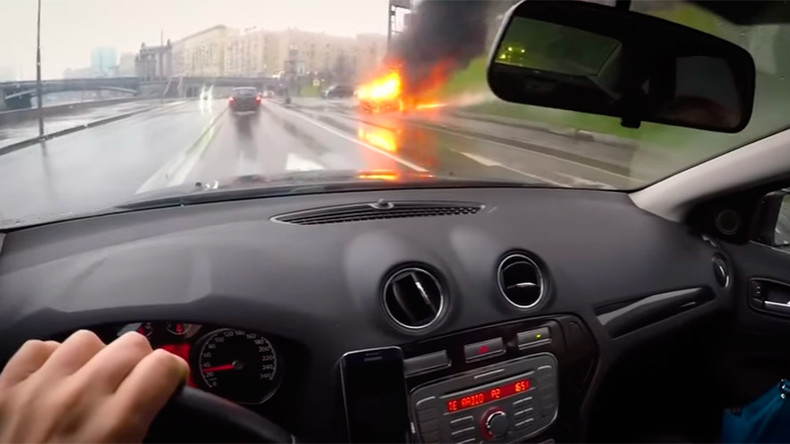 A Maserati has crashed into a lamppost and caught fire in central Moscow, with the driver dying inside the luxurious sports car and his passenger fleeing the scene before the arrival of the police.
The incident happened on the Rostovskaya Embankment in central Moscow on Sunday, police said.
The vehicle traveled at high speed, hit the lamppost, and burst into flames. The fire brigade was immediately summoned to extinguish the blaze.
The driver of the car died instantly in the crash while his passenger escaped from the scene, Life reports.
READ MORE: Turkey v SUV: Bird smashes through windshield in high-speed collision (PHOTOS)

The 26-year-old son of a Moscow businessman, named only as Artur M., is believed to be the owner of the sports car and reportedly behind the wheel of the Maserati. He had around 20 fines for speeding in the course of the last two years which he always paid on time.
"His death was almost instant, coming as a result of an open head wound," a medical source told Life.