Israeli security thwarts 2,200 attacks, arrests 400 after monitoring social media
Published time: 16 Apr, 2017 15:45
Edited time: 16 Apr, 2017 15:57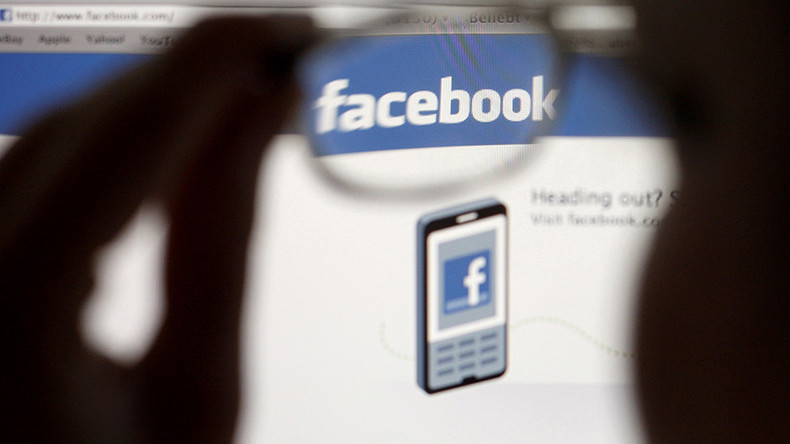 Israeli security forces have developed techniques that allow them to nip potential attacks, such as stabbings and car-rammings, in the bud and identify suspects by monitoring social media accounts, Haaretz reports.
Shin Bet, Israel's security agency, along with Israeli military intelligence, have reportedly stopped 2,200 Palestinians from carrying out a range of attacks, mostly stabbings and car-rammings, which have been occurring frequently amidst tensions between Israelis and Palestinians.
Some 400 suspects have been preemptively arrested and some have been prosecuted. The Palestinian Authority has arrested roughly the same number of suspects and warned them "against planning attacks on Israel." Another 1,600 have been called in to Shin Bet and the IDF for warnings.
Israeli Intelligence has been following the social media accounts of suspected assailants to predict their behavior and spot potential danger. This is apparently a difficult task, as it has been difficult "to distinguish between supportive responses on social networks and clues that a person actually planned to take action."
The number of attacks has been "significantly reduced" due to these new methods, as Palestinians feel "that Israeli Big Brother is keeping an eye on them, and they're also being deterred based on the fear that their families will be punished for their actions," according to Haaretz newspaper.
READ MORE: IDF soldiers grab 8yo Palestinian boy, drag him away 'to find stone-throwers' (VIDEO)
It's unclear, however, when exactly all these arrests took place or since when the number of attacks have dropped. According to the Israeli Ministry of Foreign Affairs, "Palestinian terrorists" have carried out 174 stabbing attacks, 113 attempted stabbings, 143 shootings, 57 ramming attacks, and a bus bombing since September of 2015. In 2016, 12 ramming and 100 stabbing attacks were thwarted by security forces.
Stone-throwing attacks are occurring more frequently in Israel, most often with the participation of young people. Meanwhile, Palestinians accuse Israeli soldiers of using excessive violence when detaining suspects for minor crimes.
In one of the more recent incidents, an eight-year-old Palestinian boy was grabbed and dragged away by IDF soldiers for alleged stone-throwing.
In addition, a Palestinian teen from the Shufat camp in occupied East Jerusalem was shot by the IDF during a raid in February. He was accused of throwing stones at military vehicles.