Hijack threat prompts high alert at Indian airports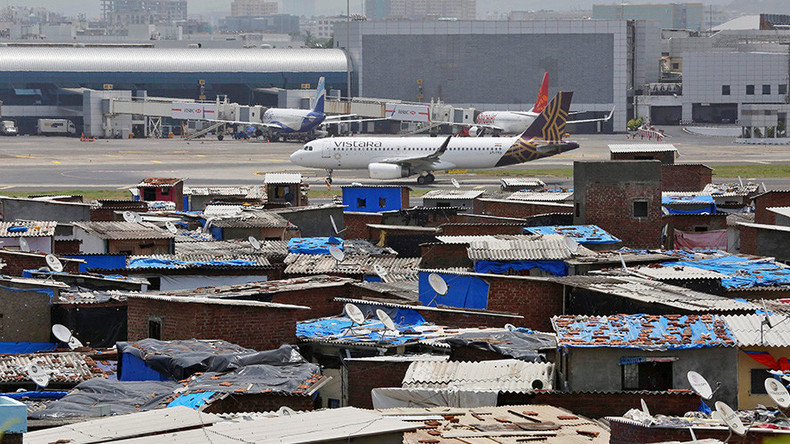 Three major international airports in India are on high alert after police received an email warning of a threat to hijack aircrafts. Security at Mumbai, Chennai, and Hyderabad airports has been increased as officials investigate the potential threat.
An email came from a woman in Mumbai who claimed to have overheard men discussing the potential hijacking, which would allegedly involve 23 people.
In the email, published by India Today, after being shared by the Mumbai Police Commissioner, the woman does not reveal her identity, saying that due to her gender she was "scared of issues."
The woman claims to have overheard the conversation while having lunch and that the six men discussed an operation in which 23 people would separate and hijack three separate aircrafts at the airports. No other details were provided as she claims she was unable to hear them speak.
"I inform this as a duty and a citizen of India. And please don't make me get into issues."
Police shared the email with security and intelligence agencies prompting heightened security at the three airports. "Enhanced alert and protocols have been stepped up," Central Industrial Security Force (CISF) Director-General O P Singh told the Press Trust of India (PTI).
Special anti-sabotage sweeps were undertaken at the airports with extra care being taken in the frisking of passengers, baggage scanning, boarding checks, and airport patrols.
CISF sniffer dogs are also present at the airports with airlines asked to remain extra vigilant.
"However, there is no reason to panic and all the operations at these airports will be normal and without any hassle to passengers," a member of the airports security team told the PTI.
Police have not confirmed if they have able to successfully contact the woman who sent them the email.