40 dead as massive floods hit Iran (PHOTOS, VIDEOS)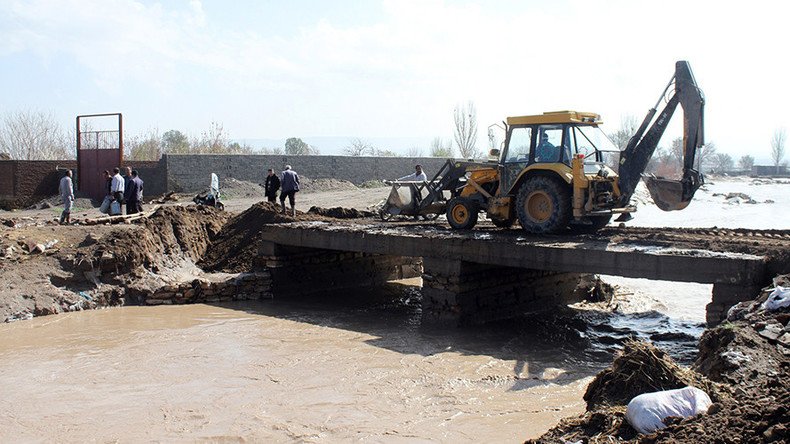 At least 40 people were killed and at least 5 are missing as torrential rains caused intense flooding and landslides in northwestern Iran, according to MEHR news agency. Footage posted on social media shows the apocalyptic aftermath of the floods.
The ground was apparently washed out under a road in the area, causing its collapse. Slabs of asphalt are seen crumbling into mud and water on the video.
A man and woman are seen trapped on the roof of a truck as they are swept downstream, with several other cars stuck in the mud.
Fortunately, the truck with the couple washed ashore, where they were helped to safety.
Another dramatic clip shows several cars with their lights on sinking in the waters under a bridge and being swallowed by a heavy waterfall. Some of the cars then resurface and are swept down the river.
Seven Iranian provinces, including East and West Azerbaijan, Kurdistan, Kermanshah, Qazvin, Zanjan, and Mazandaran, have been hit since Friday. Rescue operations are ongoing in 52 towns and villages.
5,100 people have received assistance and 410 people have been provided with temporary shelter, according to Iranian Red Crescent officials, cited by MEHR.
You can share this story on social media: