Facebook disrupts 'major spam operation' in ongoing effort targeting fake news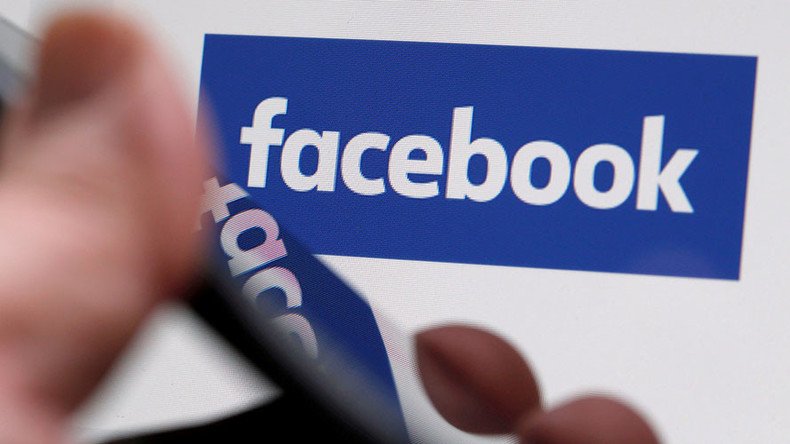 Facebook has successfully disrupted a major spam operation the company says it has been combating for six months as part of a wider operation to rid the social media platform of hoaxes, misinformation and fake news.
The announcement, delivered Friday, comes one day after Facebook disclosed a crackdown on an estimated 67.7 to 137.8 million fake or duplicate accounts on the platform.
The offending fake accounts hailed from Bangladesh, Indonesia, Saudi Arabia and a host of other countries, Facebook's Technical Program Manager, Shabnam Shaik, said in a blog post.
Those responsible used "sophisticated means that try to mask the fact that the accounts are part of the same coordinated operation," in a bid to "deceptively gain new friend connections by liking and interacting primarily with popular publisher Pages" after which they would send spam.
Spammers used tricks to avoid being detected including "redirecting their traffic through 'proxies' that disguised their location."
Facebook believes that both crackdowns will have an impact on the volume of news sites deliberately churning out imagined or fake stories with no factual grounding.
"By disrupting the campaign now, we expect that we will prevent this network of spammers from reaching its end goal of sending inauthentic material to large numbers of people," Shaik said.
The fake news phenomenon ignited after President Donald Trump's first press conference, claiming "You are fake news" whilst pointing toward a CNN reporter.
False news and misinformation veiled as genuine stories became a serious issue during the US election campaign and the presidential elections last year. Following unproven claims that Facebook contributed to the US presidential election result, last December, the web giant announced a plan to crack down on 'fake news.'
To battle the spread of false information on the world's largest social media platform, the Silicon Valley company partnered with fact checkers that are signatories of Poynter's International Fact Checking Code of Principles. These include ABC News, FactCheck.org, the Associated Press, Snopes and Politifact.
Under the scheme, stories flagged by Facebook users as 'fake news' are passed on to these fact checkers for verification. If the fact-checkers agree that the story is false or misleading, it will appear in news feeds with a "disputed" tag attached, along with a link to a corresponding article explaining why it might be false. These posts then appear lower in the news feed and users will receive a warning before sharing the story.
You can share this story on social media: