French judges request Le Pen's immunity lifted in EU funds misuse case
French judges have asked the European Parliament to suspend the immunity of presidential candidate Marine Le Pen relating to the alleged misuse of European Union funds by the rightist National Front leader.
The request, first revealed by Europe 1 radio on Friday, had actually been filed on March 29, sources of AFP and Reuters have confirmed. However, European MPs are unlikely to be able to approve the request before the first round of the French presidential election on April 23.
Read more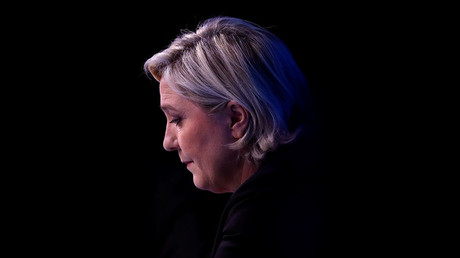 Le Pen is accused of fictitiously employing her staff as her assistants at the European Parliament while actually doing no EU work.
In early march, the National Front leader was summoned by judges over this misuse of EU funds. However, she refused to be questioned by police, citing immunity as a European lawmaker.
The move opened the way for another candidate, the anti-establishment far-leftist car factory worker, Philippe Poutou, to attack her during a TV debate.
"When we workers are summoned by the police, we go, we don't have worker's immunity," Poutou said, with Le Pen struggling to come up with a reply.
Previously, the National Front leader was stripped of her EU parliamentary immunity in another case; this time involving her posting graphic photos of Islamic State (IS, formerly ISIS/ISIL) victims on Twitter back in December 2015.
The misuse of EU funds is just one of the legal woes currently experienced by Le Pen and her team with just over a week before the first round of the French presidential vote.
Separate investigations are now under way into the National Front's finances in northern France relating to her chief of staff, the financing of Le Pen's past campaigns, as well as the IS violence tweet.
Earlier this week, she also found herself in hot water after stating the French state had nothing to do with mass arrest of Jews in Paris during World War II.
Le Pen still going strong in the polls and is expected to come out first or second in the first round of the election. However, her three main rivals, centrist Emmanuel Macron, conservative Francois Fillon, and leftist Jean-Luc Melenchon have all increased their chances to make it to the runoff, possibly shutting out Le Pen.
On Friday, an IFOP-Fiducial poll suggested that the National Front leader will top the first round on 23 percent, with Macron claiming 22.5 percent and 19 percent going to Fillon and Melenchon each.