'Be brave. Be ready… to fight': Snowden addresses youth conference in Brazil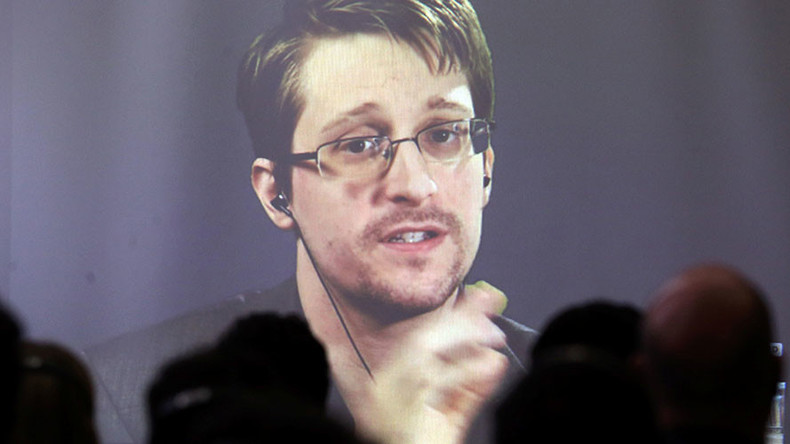 NSA whistleblower and internet privacy advocate Edward Snowden spoke Friday via video link at the Youth in Resistance conference in Rio De Janeiro, emphasizing the role of ordinary citizens in fighting injustice.
Speaking to a gathering of almost 1,400 students and young people, Snowden highlighted the ever-increasing role of activism and the growing responsibility of the individual to fight perceived injustice and governmental overreach.
He did not, however, address any US foreign policy issues, focusing instead on a rallying cry for young Brazilians to question more about the official government line on any and all matters that impact their lives.
Quoting author and cultural anthropologist Margaret Mead, Snowden said: "Never doubt that a small group of thoughtful committed citizens can change the world; indeed, it is the only thing that ever does."
Brazil has been in the midst of an unprecedented corruption scandal since 2014 involving the state-owned oil company Petrobras and a huge money-laundering and bribery conspiracy with government ministers.
When asked about criminality and corruption at a governmental level, both in the specific context of Brazil but also in the wider world, Snowden told the audience: "The only way to know for sure is demand a real investigation. Look not to words but to evidence and always, always demand the truth."
"Don't be afraid. Be brave. Be ready… to fight," the whistleblower and privacy advocate told the audience when signing off.
American journalist and author Glenn Greenwald, Brazilian Politician Luciana Genro and privacy activist David Miranda are also due to speak at the Youth in Resistance conference.
On Thursday, Snowden claimed via his Twitter that the network of alleged ISIS tunnels that were reportedly destroyed in the $314 million MOAB attack by the United States were originally CIA-funded.